Written by the CLV team.
Celebrating at a Yoga Retreat
November 2017 was a special month for us at C'est La Vie Wellness. It marked our first year of operation as the C'est La Vie Wellness business. It was also our 2nd annual Namaste November retreat with Lee Scott of WOW Powerwalking.
This annual yoga retreat is a great way for us to celebrate, to look back on the past year as well as reflect on what's ahead.
This year, the big theme for us and for all participants was self-compassion and self-care. Most participants seemed overwhelmed and were at the retreat to focus on letting go, finding work-life balance, acceptance, resilience, mental strength and community support.
Integrating Body, Mind and Spirit
More specific to us, this retreat was a great way to rekindle our insight into the spiritual aspect of the holistic approach to health and wellness. We tend to focus a lot on our mind and body but sometimes neglect the spiritual. Namaste November is perfect because it encompasses all aspects of wellness: body, mind and spirit through the various activities planned. Whether it is the walks along the lake, the hour of silence, the Mala chants, the meditation or the yoga sun salutations, this retreat is a great way for us to connect to our inner selves, to understand and respect our limits, as well as practice self-care and self-compassion.
Our Self-Compassion and Self-Care Goals
So, how has this new experience changed our lives for the better?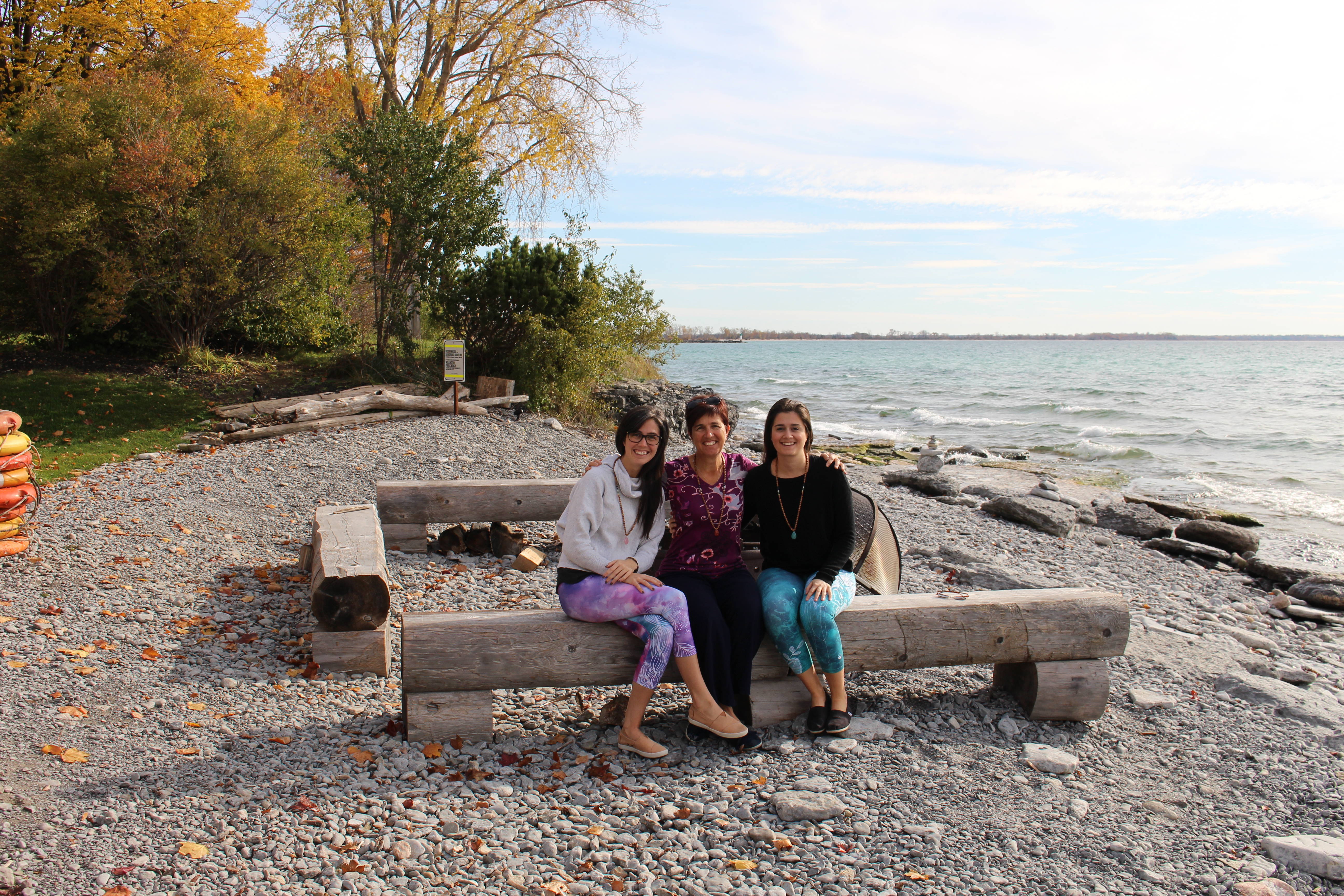 Lyne has reintegrated a daily meditation practice into her morning routine which helps her feel more balanced and accepting.
Sofie has added more fun activities that energize her rather than deplete her.
Danika has set more definite boundaries around her work schedule, focusing on disconnecting from technology in the evening.
All three of us have rediscovered the importance of love & kindness for ourselves so that we can better serve others.
10 Tips on Cultivating Loving-Kindness
It's so easy to neglect self-care & self-compassion as Dr. Sofie reminds us in her blog: It's Healthy to Be Selfish. So if you're looking to cultivate more compassion for yourself and others, here are a 10 things you can try:
Practice Love-Kindness meditation: check out Danika's 10min guided practice
Use mantras (or positive affirmations) to stop those negative thoughts in their track: I am enough, I matter, I am here, This too shall pass. We have 5 favourites that Danika listed in a recent Blog Post.
Schedule some silent time: do things in silence, disconnect from technology, be silent (no talking, no stimulation) for a limited period of time.
Do or say something kind, to yourself or others.
Daily gratitude journaling: You can have a look at Danika's Blog Post on effective journaling strategies.
Go outside in nature: try hiking on the Bruce Trail either on your own or with a hiking group
Laugh: play funny board games, practice your knock-knock jokes, reminisce on funny moments, remember an inside joke from the past, watch a comedy.
Get creative: colouring, photography, write with your non-dominant hand, sewing, scrapbooking, woodwork, gardening, home decorating, ceramic workshop, writing class.
Find an intention for your day: We like to use angel cards or Goddess cards (like at the retreat!) for inspiration!
Practice alternate nostril breathing: Check out Dr. Sofie's video for a guided practice!
Whatever you choose to do, remember that taking time for yourself is essential if you want to take care of others. You are worth it and you totally deserve it!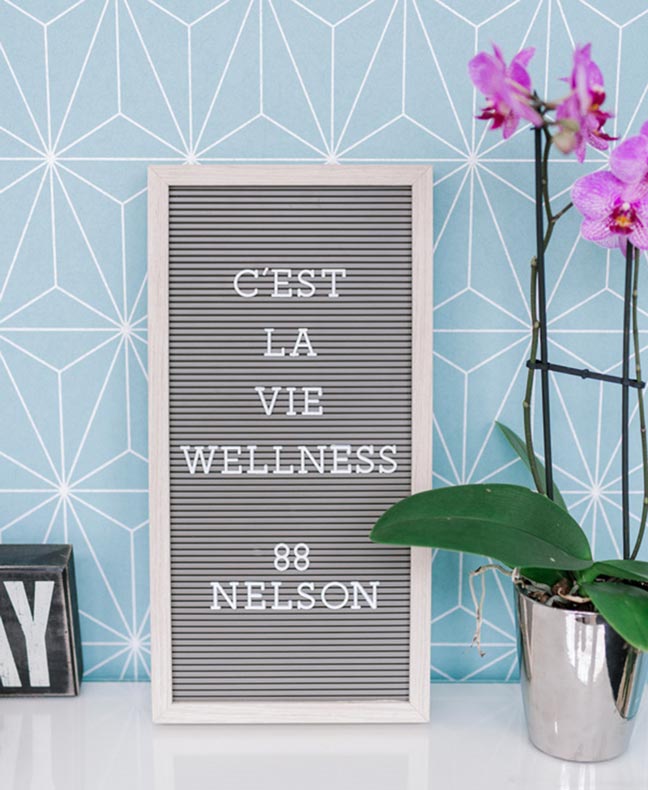 When it comes to food, the whole C'est La Vie Wellness team is on board. Some of us love to create while others enjoy testing some of our latest creations. Enjoy trying these recipes and please share pictures on your social media…and make sure to tag us! Bon appétit!