The C'est La Vie Wellness team is a group of dedicated holistic healthcare practitioners and specialists ready to help you achieve your health and wellness goals. We often consult each other and work together to ensure we offer the best protocol and treatment for our patients and clients. 
Get to know us a little better by reading about our background and professional experience below. Please note that all our practitioners offer a free 15-min Meet-and-Greet to discuss your needs.
As always, feel free to contact us for any additional information.
Working Together For You
We love to work together to offer a series of workshops, talks, cooking classes, or online programs on various topics relating to health and wellness. We have worked with fitness groups, non-profit organization, corporations, and schools. We can tailor workshops to the age, size and general needs of any organization.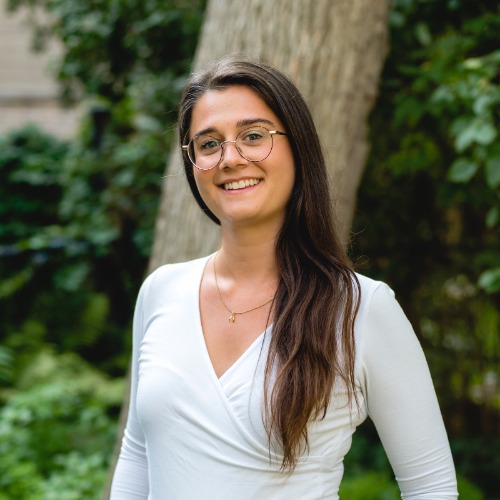 Dr. Sofie Desforges-Bell, BSc, ND
Naturopathic Doctor & Co-Clinic Director
Dr. Sofie Desforges-Bell, BSc, ND
Naturopathic Doctor
Co-Clinic Director
After graduating from Wilfrid Laurier University in 2013 with a BSc in Biology & Psychology, I wanted to put my scientific knowledge and passion into practice. I furthered my studies and graduated with a Doctor of Naturopathy degree from the Canadian College of Naturopathic Medicine in the spring of 2018.
I was drawn to naturopathic medicine as it allows me to explore the root cause of disease in a holistic manner. I love incorporating evidence-based natural medicines with more traditional therapies. By individualizing treatment plans to address each patient's unique health journey, I guide my patients to optimize their physical, mental-emotional, and spiritual wellbeing.
Although I operate as a general practitioner, I do currently focus my practice on health concerns relating to digestive health, skin health, brain health and mental health. As part of my scope of practice, I offer lab testing (including functional tests such as the Food Sensitivity Test, GI Map, etc.), supplement recommendations, botanical medicine, nutrition and lifestyle recommendations, acupuncture (Traditional Chinese Medicine), and cupping among many other therapies.
I am always happy to offer a Free 15-min Meet & Greet consultation to see if we would be a good fit to work together on achieving your health goals. You can also visit my LinkedIn profile and follow me on Facebook and Instagram for additional educational content. I look forward to connecting with you!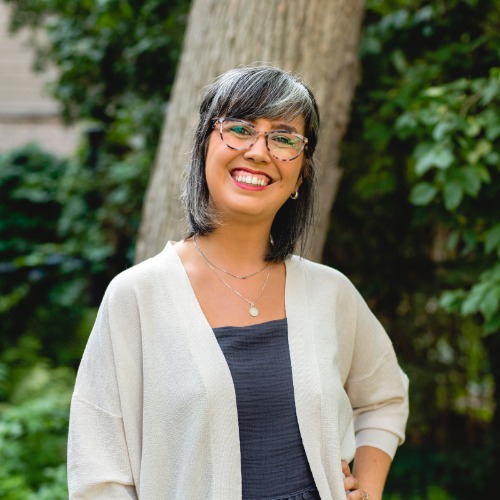 Danika Desforges-Bell, MSc. Ps.ed.
Mental Health Counsellor & Co-Clinic Director
Danika Desforges-Bell, MSc. Ps.ed.
Mental Health Counsellor, OAMHP 4913-G
Behaviour Consultation and Intervention
Co-Clinic Director
While completing my education in Psychoéducation at the Université de Montréal, I did internships at a Community Center for adults dealing with psychiatric diagnoses (schizophrenia, mood disorders), in a hospital working with children in Child Psychiatry, and in an elementary school implementing Bullying Prevention programs.
Back in Toronto, I combined my psychoeducational and cognitive-behavioural practices to new therapeutic strategies, when working with Morneau Shepell's EAP crisis line and single-session therapeutic support. I honed my skills by leading clients through talk-therapy, solution-focused therapy and mindfulness. During my time there, I provided short & long-term support through an online CBT-inspired platform which helped shape my therapeutic style for my ongoing work at C'est La Vie Wellness.
In more recent years, I was Clinical Manager of Behavioural and Autism Interventions with the French Catholich MonAvenir school board where I provided guidance and clinical supervision to 10 behavioural consultants (a job I held previously) and 5 autism consultants. Through these various experiences, I have developed key active listening and coaching skills as well as realistic & useful strategies/interventions with children, school staff and parents which I can now apply in my private practice at CLV.
My focus at CLV is to support children, parents and individuals by providing them with concrete tools and strategies to cope with their personal challenges. I inspired my counselling approach through regular training and profesionnal development in CBT, DBT, Mindfulness, SFT, trauma-informed, LGBTQIA+ workshops, EFT and more! Feel free to contact me directly to schedule a FREE initial phone consult or by visiting my Psychology Today profile.
Psst! Je parle français 🙂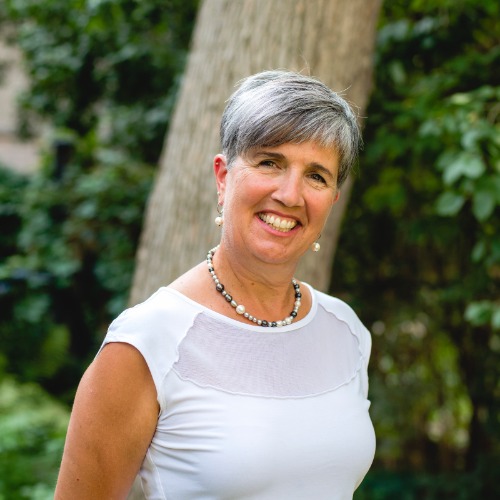 Lyne Desforges, R.H.N, B.Ed.
Office Administration
Lyne Desforges, R.H.N, B.Ed.
Office Administration
Registered Holistic Nutritionist
Culinary Nutrition Expert
Educating, motivating and inspiring have always been important aspects of my professional journey, first as a High School Teacher, then Library Technician, and finally as a Holistic Nutritionist. As co-owner of the C'est La Vie Wellness clinic in Bronte, I have been able to expand my skills to include the managing of our clinical space, our social media, and our website. I continue to enjoy adding nutritious recipes and informative blogs to our website as I move towards retirement. I am happy to support our new co-clinic directors, Dr. Sofie and Danika, whenever the need arises. I am happiest when working at the front desk chatting with patients and clients, especially about health and wellness.
I hope to see you in the clinic very soon.
You can follow me on Facebook or Instagram @lynedfoodie to see what I am cooking in my own kitchen these days!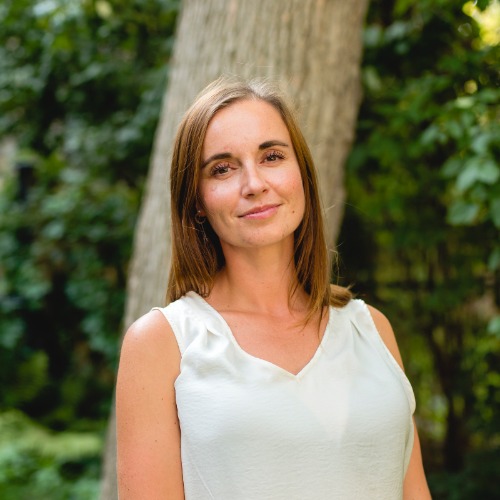 Lucy Staves, R.C.R.T
Registered Reflexology Therapist
Lucy Staves, R.C.R.T
Registered Reflexology Therapist
Qualified Fertility & Maternity Reflexologist
Member of The Reflexology Association of Canada
I studied at The Complementary Therapy School in London, England, under Melanie Bell and completed my Level 5 Practitioners Diploma in Clinical Reflexology, passing with Distinction. I moved to Canada in 2018 and I am a certified member of the Reflexology Association of Canada, making me a fully Registered Canadian Reflexology Therapist (RCRT). I completed my Fertility & Maternity training with Michelle Stroud at By the Moon Holistic Health School.
I see clients from all walks of life but some of my areas of interest and expertise include stress management, fertility (including infertility, pregnancy and post-partum, peri-menopause and menopause), and sleep problems. Life is busy – we tend to take on too much and put ourselves at the bottom of a very long to-do list. But we can only give so much, and self-care is incredibly important for the body to function at its optimum level.
Reflexology promotes deep relaxation and allows the body time to realign and rebalance by reducing tension, improving circulation, and supporting the body's natural healing system. Trust that I understand how important it is for you to take a little time out for yourself and to focus on your body and your wellbeing. Self-care is not selfish, it is essential.
You can follow me on Facebook and/or Instagram @thebarefootbrit for more inspiration.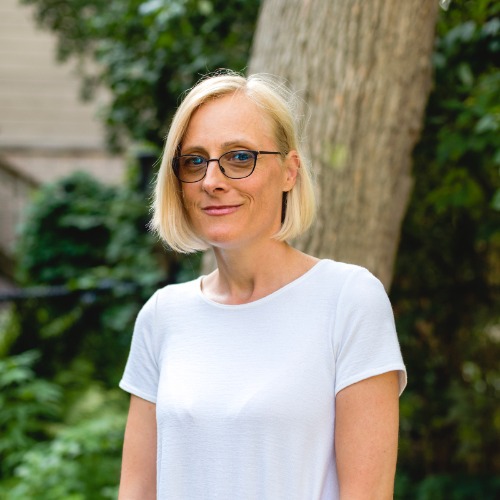 Karen Omand, CT (Certified Thanatologist)
Thanatologist (Grief Counsellor)
Karen Omand, CT (Certified Thanatologist)
Thanatologist (Grief Counsellor)
The losses in my life, both death and non-death, have led me to become a Thanatologist (Grief Counselor). I specialize in helping those who have lost loved ones, as well as, those who have experienced non-death losses such as, divorce, infertility, chronic illness, and job loss, to name a few.
I hold two BA degrees: Thanatology from the University of Western (the only Thanatology degree in the world) and Sociology from the University of Windsor.
Certifications: Cognitive Behavioural Therapy (CBT), Complicated Grief (Prolonged Grief Disorder), Suicide Bereavement Clinician Training.
As a Thanatologist, I take a different approach to grief and loss than those in the Psychology field. I will not try to fix the problem of grief because grief is not a problem; grief is a form of love and it affects everyone at some point in their lives. Instead, I listen, validate, encourage, help you feel safe, and integrate the losses into your life while helping you find new purpose and meaning. I will be there to bear witness to your pain by companioning you through this difficult journey and offer unconditional support.
I have worked as a grief counsellor, facilitator in bereavement and support groups, led grief walking groups, supported suicide survivors, and provided palliative support for patients at the end of their lives.
Feel free to contact me directly to schedule a free 15 minute initial phone consult.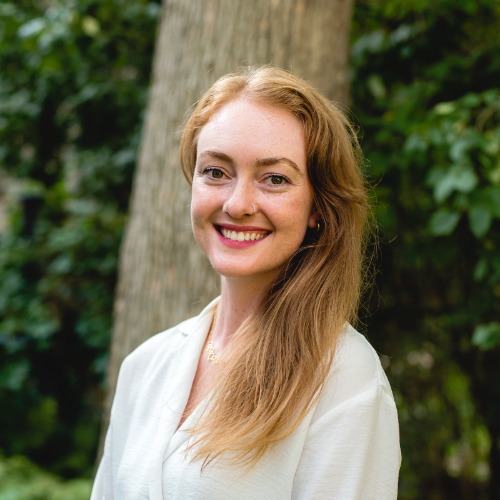 Gwyneth Hodgins, MSW, RSW
Registered Social Worker & Psychotherapist
Gwyneth Hodgins, MSW, RSW
Registered Social Worker & Psychotherapist
Over my 7 years of experience, I've worked with individuals across the lifespan, from young children to senior adults. In my work as a Child and Family Therapist at SickKids Centre for Community Mental Health, I worked with individuals and families struggling with a range of emotional and behavioural challenges. When working at Ryerson University's counselling centre, I developed a love for working with young adults, as they discover their identities and go through major life transitions. And in my time as a single-session tele-counsellor at Morneau Shepell, I honed my ability to make good use of every moment with a client.
Currently, I specialize in working individually with teens and young adults, though I also work with individual adults, parents, and couples as needed. My approach is a mix of several therapeutic modalities, including Cognitive Behavioural Therapy (CBT), Emotion-Focused (Family) Therapy (EFT; EFFT), Mindfulness-Based, Attachment-Based, and Trauma-Informed therapy. I also strive to provide an anti-racist, anti-oppressive practice. I believe that our thoughts, feelings, and behaviours are, in large part, a product of our experiences. When we've had hurtful or traumatic experiences, we adapt to keep ourselves physically and emotionally safe. Sometimes, those adaptations are no longer useful or helpful to us, and we need to learn new ways to manage. My goal as your therapist will be to provide a safe and attuned space in which to explore your thoughts, feelings, and experiences and navigate how you want to think and feel in the present and in the future. Feel free to book a free initial phone consult to see whether I'm the right therapist for you.
You can also visit my Psychology Today profile.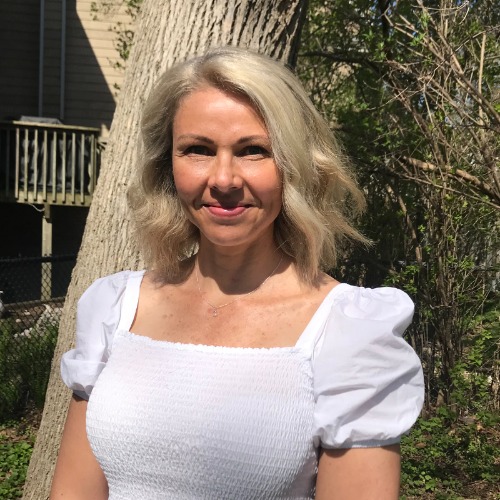 Liz Madappa
Mindset Coach & Bio-Energetic Wellness
Liz Madappa
Mindset Coach
Bio-Energetic Wellness Practitioner
Reiki Practitioner
I have had the privilege of working with global organizations in different geographies and had a successful corporate career for 21 years. I felt I had a lot more to offer to help people. I decided to take my learning of the last 21 years and transition from a corporate career to entrepreneurship.
My goal is to help people rewrite their life story by challenging limiting beliefs and by magnifying skills talents, and potential that already exists in their life. By providing tools to build self-confidence on a rock-solid foundation, I will enable people to shift their internal dialogue from negative to positive. I go through a process with my clients to create a crystal-clear vision of what they want their future life to look like and work closely with them to create habits, thought patterns, and discipline to fast-track the journey to their envisaged life.
In pursuance of my dream over the past 4 years, I have obtained certifications at the International College of Professional Kinesiology Practice as a Bio-Energetic Wellness practitioner and I have complete multiple courses on spiritual, mindset and business coaching. In addition to that, I am also a Reiki practitioner.
As a Mindset Coach, I help clients to unleash their full potential by removing limiting beliefs that prevent them from achieving their wildest dreams. Our thoughts, beliefs and emotions are powerful and can be used as a mechanism to either stifle our growth or it can be harnessed to unleash our full potential.
As a Bio-Energetic Wellness Practitioner, I use muscle bio-feedback to identify energy imbalances. These imbalances are corrected by using light touch or light massaging of specific acupressure points which re-activates the body's innate healing ability. It is often called "muscle balancing" or "energy balancing". It balances posture, attitude, and life energy.
Through my journey so far, I have found how interconnected all these elements are in being successful and want to help people forge their way forward, leveraging lessons learnt.
You can follow me on Instagram or LinkedIn.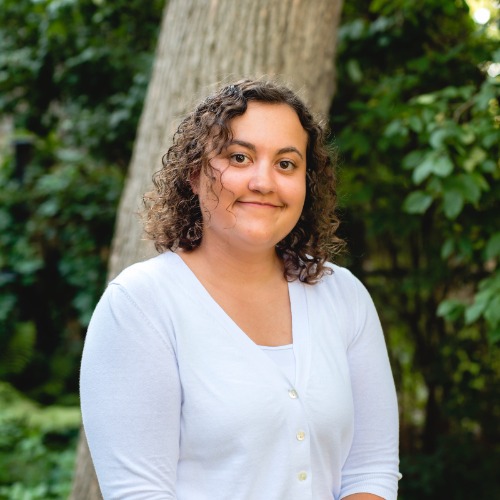 Pascale Kastelein
Office Adminstrator
Pascale Kastelein
Office Administrator
I am a bilingual college graduate who has a growth mindset and a positive attitude towards hard work. I attended College Boréal in the Office Administration program and will be going to Mohawk College to specialize in the Office Administration Medical program. I am very happy to be part of the C'est la Vie Wellness team, as I have always believed in the holistic mind, body, and spirit approach to wellness. As a person on the Autistic Spectrum, I know all too well the importance of fostering good mental health practices which is what is promoted here at the clinic by our healthcare practitioners. I'm very pleased to meet and greet you at the clinic.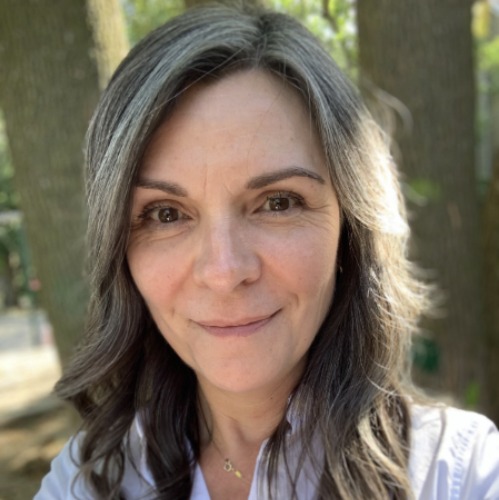 Mélanie Sharma
Office Adminstrator
Mélanie Sharma
Office Administrator
I am bilingual and a former worker in the travel industry. I was fortunate enough to be able to focus most of my time and attention towards my family for the past few years. I am very happy to be part of C'est la Vie Wellness team as I have always believed in the holistic mind, body and spirit approach to wellness.
I am very pleased to meet and greet you at the clinic.