Finding health, one step at a time. La santé, une étape à la fois.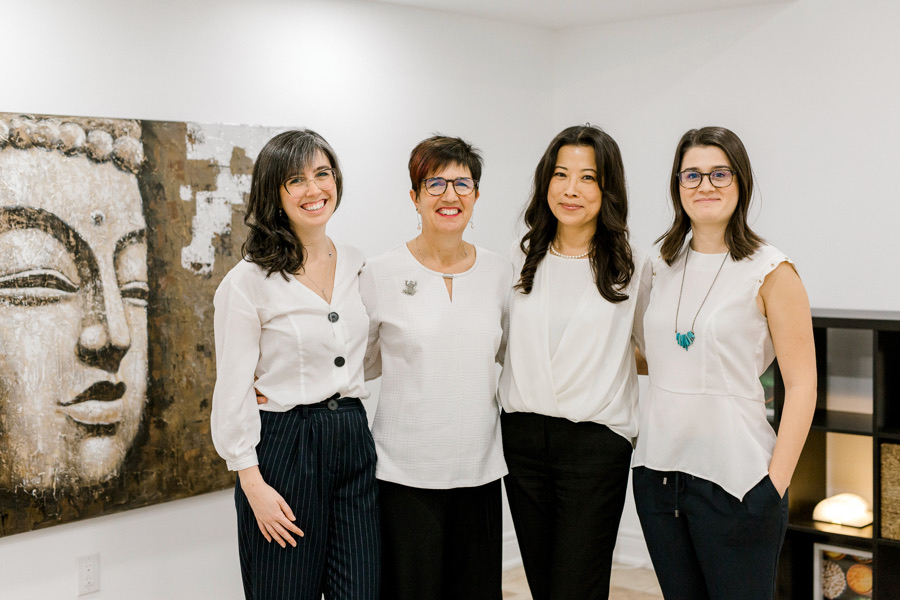 Natural Treatment Modalities & Services
We strive to motivate our clients to adopt holistic and natural strategies that will support them in every day challenges. Our mission is to assess our patient or client's individual needs while guiding them towards a healthier and more balanced lifestyle. Our focus is on overall wellbeing whether physical, spiritual or mental. We hope to share our passion and knowledge with you!
Our clinic is presently closed due to the COVID-19 pandemic. However, all of our practitioners continue to offer their services online. Book your appointment online or by emailing your practitioner directly and enjoy a virtual appointment in the comfort of your own home. 
Our Services For Your Mind, Body & Spirit
Upcoming Events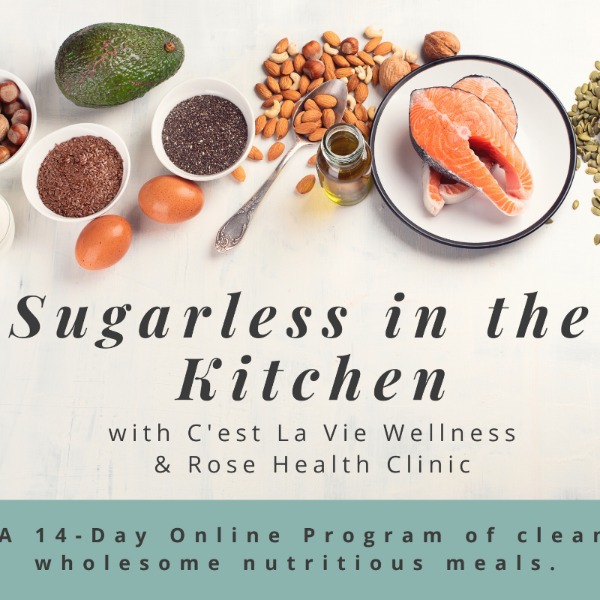 Sugarless in the Kitchen – 14-Day Online Program of Clean Eating
It's time to get back to a routine of good healthy eating. Get the whole family on board as you… Read more…
When: Wednesday, April 8th at 7pm
Fee: Only $9.99 (Usually offered at $24.99, we are lowering our cost to encourage as many people as possible to participate and benefit from healthy clean eating.)
For more information or to register click here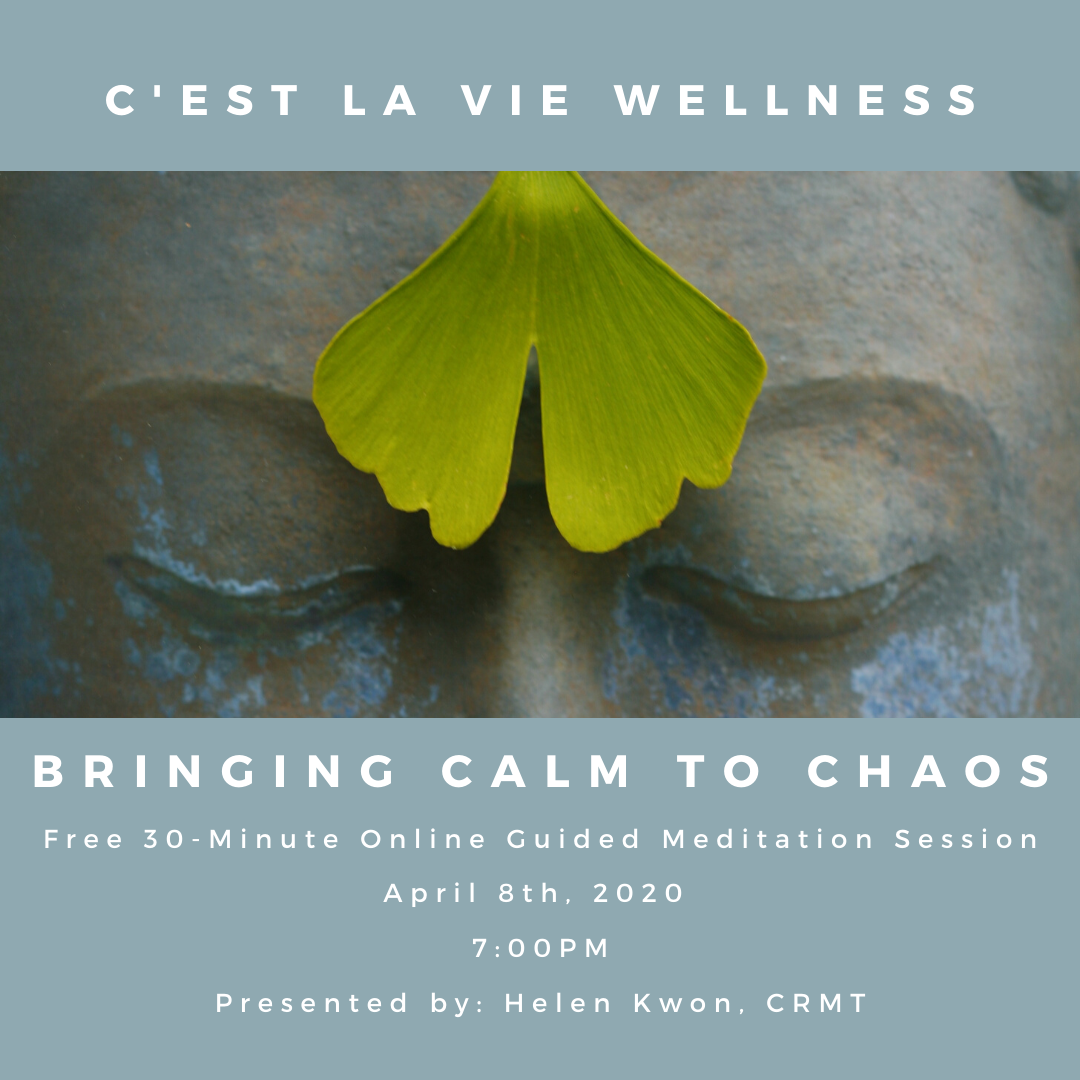 Online Meditation with Helen
Join Helen for a FREE 30-minute online guided meditation session, via Zoom.We are happy to offer this FREE meditation session… Read more…
When: Wednesday, April 8th at 7pm
Fee: FREE
Please register in advance to receive your link to the meditation. You will need to download Zoom to be able to join in.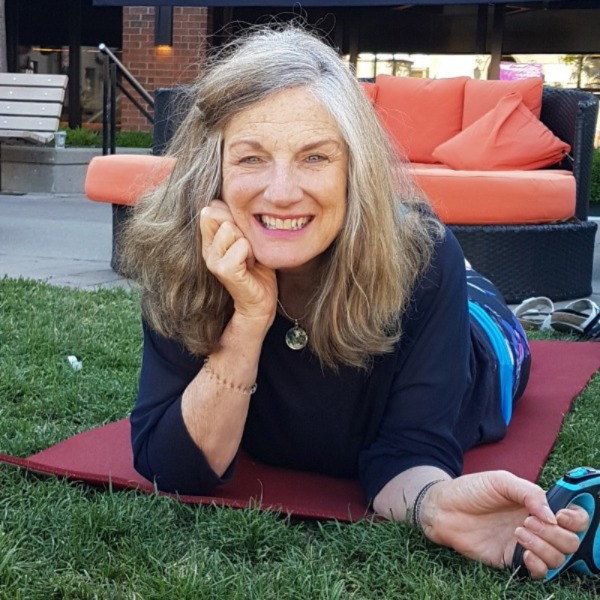 Online Mindful Yoga with Sonja
Sonja is offering yoga sessions via Zoom on Mondays at 12:00pm, Wednesdays at 8:00am, and Fridays at 12:00pm. Unroll your… Read more…
When: Mondays at 12:00pm, Wednesdays at 8:00am, and Fridays at 12:00pm.
Fee: FREE until April 10th
Email Sonja to confirm the class time you wish to join.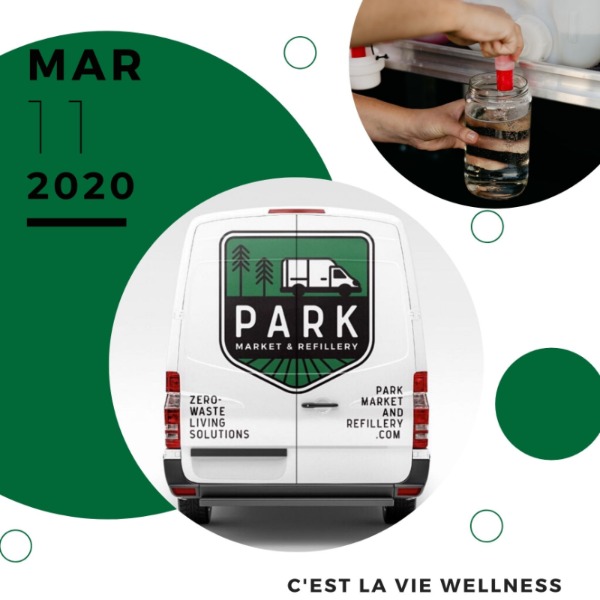 Time to Reduce and Reuse
Bring your empty container and refill on all your home essentials and beauty care products with Erika, of Park Market… Read more…
When: Date to be announced
Fee: Cost will vary according to the products you purchase
For a list of their products, click here. To arrange for personal refills email Erika.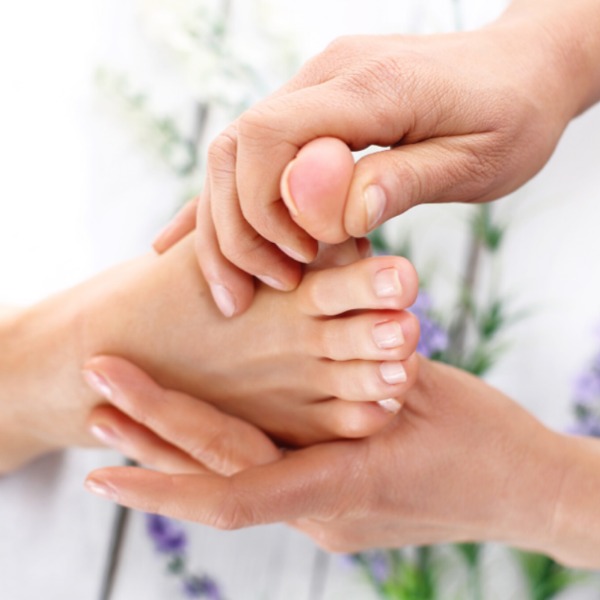 Reflexology with Lucy
Reflexology is deeply relaxing and very enjoyable, but it also can help manage a host of health issues. Your body… Read more…
When: Dates to be announced
Fee: $45 - $79 depending on the length of treatment
Email Lucy to book your appointment or phone her at 647-856-0003
The Learning Centre
This soup is a great way to use up any leftovers in your fridge, freezer and pantry. It is a complete meal on its own providing lots of fibre and protein. Use whatever vegetables you have on hand in your crisper and modify the soup to your liking. You can top it with some cubed avocado, coconut kefir or nacho crumbs. Enjoy! 
6 servings 
Prep time: 15 minutes
Cook time: 15 minutes
What you need:
1 tbsp coconut oil
1 large onion, diced
1 tsp ground cumin (more or less to taste)
1 tbsp chili powder (more or less to taste)
1 tbsp fresh ginger, grated
1 large carrot, cubed
1 large sweet potato, peeled and cubed
1 large yellow potato, peeled, and cubed
2 cups frozen corn (or more to taste)
1 fresh tomato, diced
6 cups bone broth
3 cups cooked black beans (2 x 398 ml can)
1/2 cup sauerkraut (optional)
1 lime, juiced
1 tsp salt
freshly ground pepper (to taste)
What you do:
In a large saucepan, melt the coconut oil. Add the onions and sauté until they have softened. Add the ginger, cumin and chili powder. Mix and cook for another minute.
Add all the vegetables and broth. Mix and bring to a boil. Then simmer for 15 minutes or until all vegetables have softened.
Add the beans, sauerkraut and any leftover chicken or fish (if using). Stir and heat through.
Pour into serving bowls, top with coconut kefir, cubed avocado or crushed nachos.
Bon appétit!
Substitution tips:
Replace the fresh tomato with 1/2 cup salsa.
Add some cooked leftover fish or chicken for more protein.
Add some chili pepper for more heat.
The soup will keep in the fridge for a few days or in the freezer for a month.
Written by Lyne Desforges, B.Ed., R.H.N.
"Time and health are two precious assets that we don't recognize and appreciate until they have been depleted." – Denis Waitley

More Time
With the COVID-19 pandemic bringing the world to a halt, it has been an interesting and uncharted journey for all of us. Health care workers, and many others providing essential services, have been working overtime to keep our basic needs met. However, for a large percentage of the population, we find ourselves in a completely unexpected scenario: confined to our homes with our immediate family. Whether we are now working from home, or have been temporarily laid off from work, we suddenly have more time on our hands. No more commuting to work, no more running around to our kid's activities or to our own workouts. No more juggling of mealtimes because of our busy schedules. All this extra time can be daunting for some, while others are embracing and seeing it for the precious gift it is. 
Let Go of Busyness
In our modern society, there is a perception that the busier you are, the better it is. You meet a friend, and they ask how you are doing, and the typical answer is: "I'm really busy". Why has this become a badge of honour? Why couldn't it be great to answer with, "I am not too busy and am enjoying my downtime." There is almost a guilty feeling of not having our time filled up with errands, activities and work. And the sad part is, we are training our kids to embrace this 'busyness' lifestyle, afraid that too much downtime is not a good thing.
"Time you enjoy wasting, was not wasted." – John Lennon

Life Balance
Well, the present situation has certainly turned things around, and we are now rediscovering how to lead a more balanced life with that extra time. Here are some of our favourites: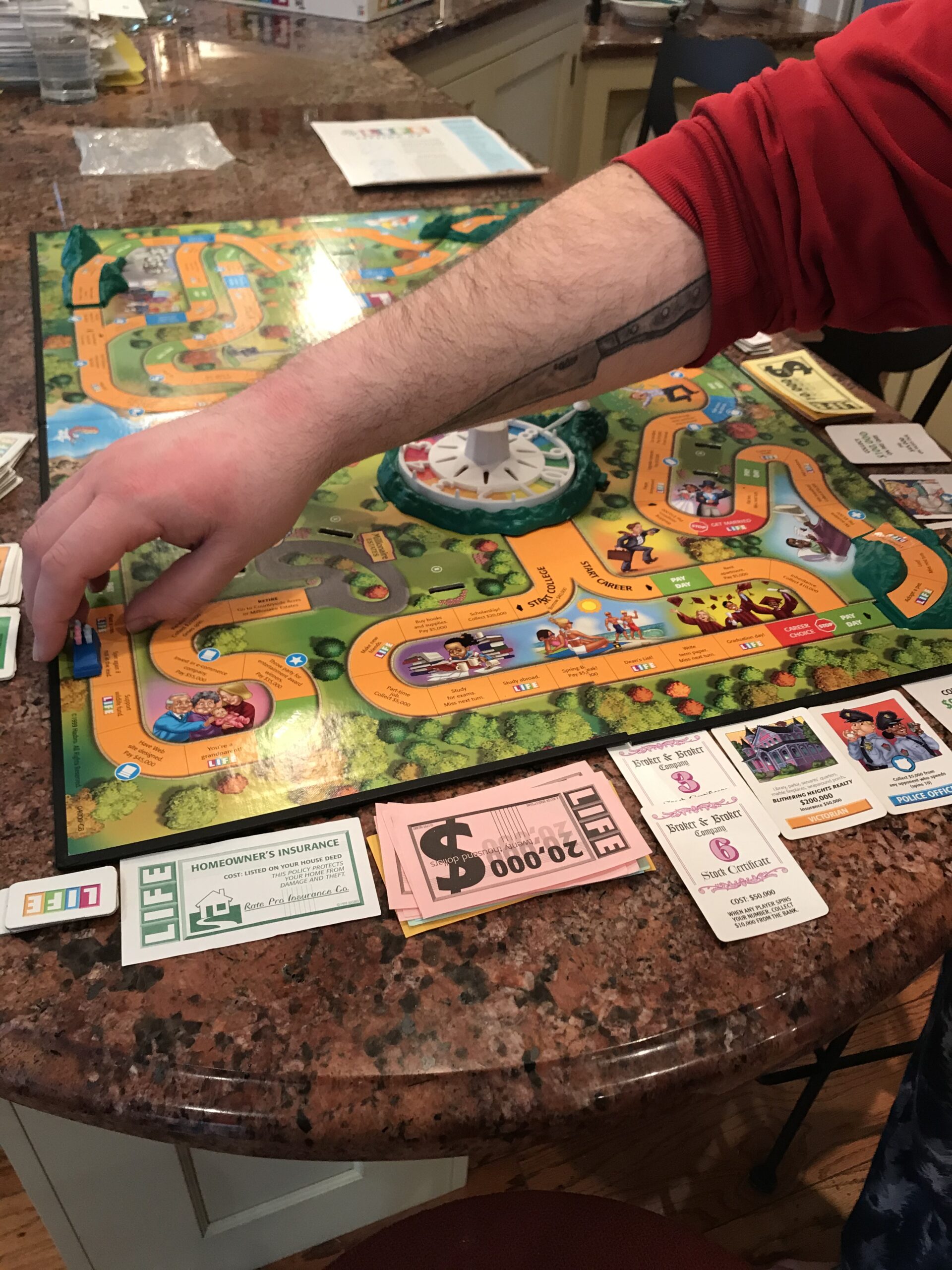 More quality time with family. Having time to actively listen to one another and enjoy each other's company.
More time to drink our morning coffee or tea.
More time to cook and eat nourishing meals, together at a table.
More time outside in fresh air (and the air is fresher with less cars on the road).
More time to play and be creative. Rediscovering the fun of board games and crafts.
More time to sleep and to adopt a better sleep routine. Ditching that alarm clock and resetting our circadian rhythm.
More time to meditate, reflect, or sit quietly.
More time to read fiction or non-fiction books or listen to podcasts.
More time to catch up with friends and extended family via technology.
More time to exercise and move our body.
More time to tackle that to-do list. Maybe it's decluttering, spring cleaning, or a small project.
More time to watch documentaries, webinars, or a great movie on Netflix.
Embrace The Gift of Time
We don't deny that the present situation can bring its load of worry, anxiety and fear. But we hope that it can also bring some unexpected joy and fun, as you embrace the gift of time and make the best of it.
"Time is free, but it's priceless. You can't own it, but you can use it. You can't keep it, but you can spend it. Once you've lost it, you can never get it back." – Regoslife.com
Gluten-Free/Dairy-Free/Egg-Free Pizza Dough
Making a pizza dough that has no gluten, no dairy and no eggs can be a daunting task. After trying various recipes, we have finally found a combo that is easy to make and taste pretty darn delicious. Add your favourite toppings and you won't be able to tell the difference from your typical thin crust pizza. Enjoy! 
1 large pizza dough
Prep time: 45 minutes
What you need:
2 1/4 cup gluten free all purpose flour* 
2 1/4 tsp quick-rise instant yeast
1 tsp salt
1 tsp maple syrup
1 1/2 tbsp coconut oil, melted
2 tbsp olive oil
1 cup warm water
What you do:
In a large bowl, combine the flour, yeast and salt. Mix well.
In a smaller bowl, combine the rest of the ingredients.
Make a whole in the middle of the flour mix and add the liquid. Mix together with a spoon. Then use your hands to form a ball with the dough. If it is still very sticky add a little bit of flour (only 1 tsp at a time) until you get a softer dough. Leave on the counter in a warm area for 30 minutes to give the dough a chance to rise a little. 
While dough is proofing, preheat oven to 425F. Line a round large pizza pan with parchment paper. Drop the pizza ball onto the parchment paper. Using your hands, flatten the dough and spread it to cover the area, making a thin pizza crust. 
Bake in the oven for 10 minutes or until is just starts to have some golden edges. Do not overcook as it will continue cooking once you add toppings.
Add your favourite toppings and return to the oven. Bake for another 10 minutes or until all toppings are heated through.
*We use Bob Red Mill's 1:1 Baking Flour for best results.
Bon appétit!
Our favourite toppings:
Sauces: tomato sauce, pesto, or infused olive oil
Vegetables: peppers, mushrooms, olives, sun-dried tomatoes, onions, garlic, sprouts (after it's cooked)
Protein: Italian sausage, cooked chicken, or ham
Fats: goat cheese, spicy olive oil
Spices and herbs: red pepper flakes, Italian herbs
Let your imagination take over and have fun trying various ingredients and various flavour profiles.
Combining the flavours and nutrients of a Greek Salad with the protein power of chickpeas and the good fats of avocados make this salad both delicious and nutritious. Enjoy it as a main meal for lunch or dinner!
2 servings as main course or 4 servings as a side salad
Prep time: 15 minutes
What you need:
1 can chickpeas, drained and rinsed
1 green pepper, chopped
1/2 English cucumber
1 cup cherry tomatoes, quartered
1 avocado, diced
1/2 cup feta, diced or crumbled
Dressing:
1/2 lemon, juiced
1 tsp dried basil
2 tbsp olive oil
1 tsp balsamic vinegar
Sea salt & freshly ground pepper to taste
What you do:
In a small bowl or Mason jar, combine the salad dressing ingredients. Set aside.
Combine all the other ingredients in a large salad bowl. Drizzle with salad dressing. Mix in and serve. 
Bon appétit!
Substitution tips:
Replace the green pepper with red, orange, or yellow pepper.
Replace the feta cheese with goat cheese or omit altogether if doing a vegan version.
Extra add ons: olives, thinly sliced red onions.
This gorgeous looking soup is packed with flavour and nutrition. Beets are great to support the liver, bone broth is healing and nourishing for the gut, and turmeric brings in its anti-inflammatory goodness. With all the other vegetables and spices, this soup is a full meal in itself. Add a dollop of coconut kefir and you have the benefits of fermented foods to top it all off. Enjoy!
4 servings 
Prep time: 15 minutes
Cook time: 30 minutes
What you need:
1 large onion, diced
1/4 cup coconut oil
1 tbsp turmeric
2 tsp ground cumin
1 tsp freshly ground pepper
1 tsp sea salt
3 stalks celery, sliced
3-4 medium beets, peeled and cubed
1 large apple, chopped
1 large carrot, cubed
2 cups diced cabbage
6 cups bone broth
1 bay leaf
1/2 lemon, juiced
sprouts (optional)
What you do:
In a large saucepan, melt the coconut oil. Add the onions and sauté until they have softened. Add the turmeric, cumin and black pepper. Mix and cook for another minute.
Add 1/4 cup of the broth, the apple and all the vegetables. Mix well. Cover and simmer on medium-low heat for 10 minutes. Add more broth if vegetables start to stick to the bottom.
Pour in the rest of the bone broth. Add the bay leaf, salt and lemon juice. Bring to a boil. Reduce heat and simmer for 15 minutes or until all vegetables are soft.
Remove the bay leaf and purée in small batches in your blender or use a hand-held immersion blender.
Return to saucepan and re-heat. Pour into serving bowls. Top with sprouts.
Bon appétit!
Substitution tips:
Replace the cabbage with cauliflower.
If vegetarian, replace the bone broth with vegetable broth.
The soup will keep in the fridge for a few days or in the freezer for a month.