Our Story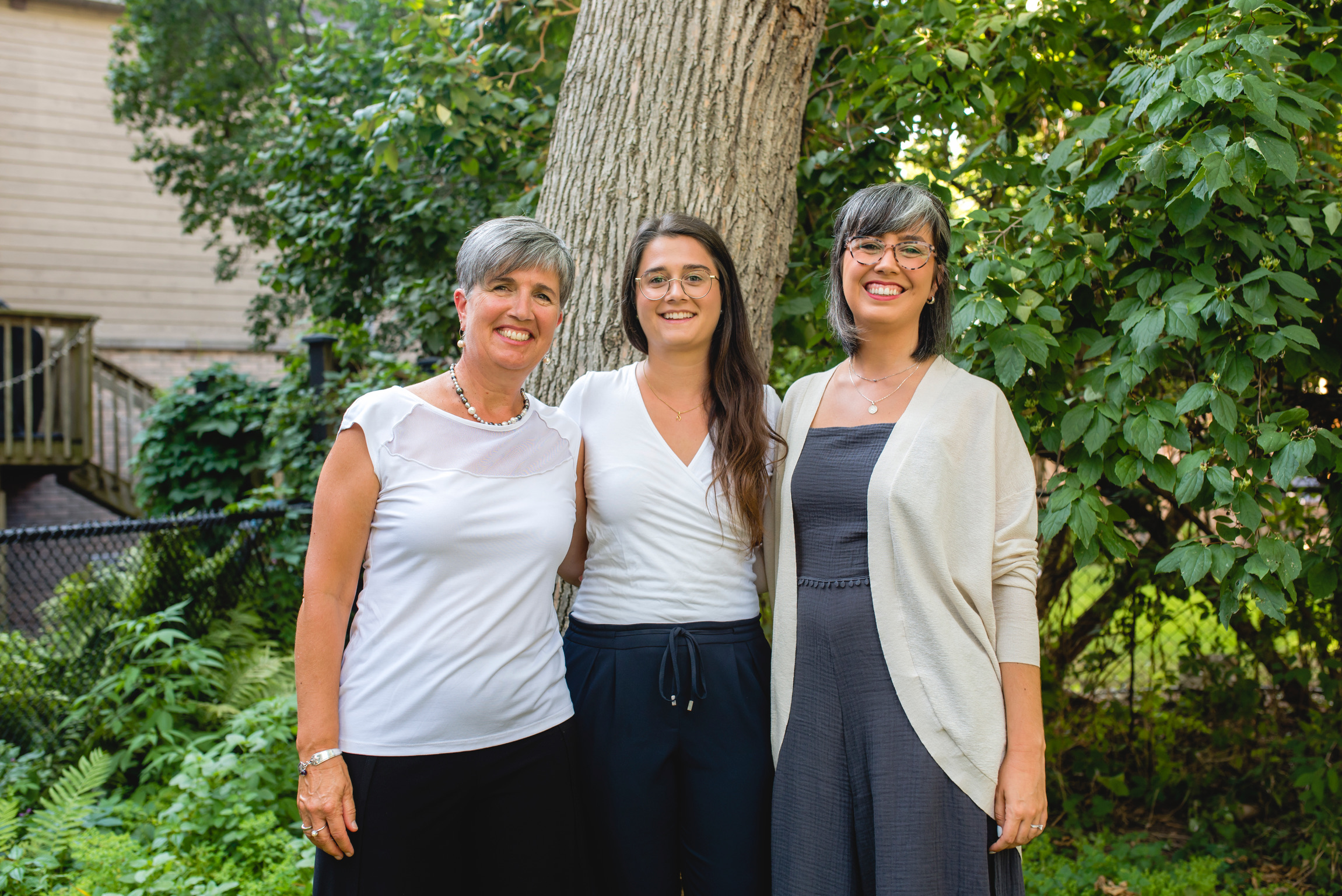 Health and fitness have always been core values in our family. It only seemed natural to develop a family business with a focus on overall wellbeing whether physical, mental, or spiritual.
After Lyne graduated from the Canadian School of Natural Nutrition as a holistic nutritionist, she decided to form the C'est La Vie Wellness business with her daughter Danika, a mental health counsellor. Once her other daughter Sofie graduated as a naturopathic doctor, it was time to open our own bilingual clinic in the heart of Bronte Village, in Oakville Ontario.
Since then, we have expanded the C'est La Vie Wellness team to include more services and products for the community. Our clinic is a warm and welcoming space. Feel free to come and visit us.
Follow us on Facebook and/or Instagram @cestlaviewellness and get inspired!
Our Mission
To inspire, educate, and guide our patients & clients to achieve optimal health and well-being.
Our Values
Our clinic offers a safe, supportive, and inclusive environment where everyone, regardless of gender, race or sexual orientation, feels welcomed and heard. We strive to build a strong and compassionate community. We value the many partnerships we have developed with other small local businesses. We love to support, promote and celebrate each other's successes. 
Our Approach
Our focus is on overall wellbeing whether physical, mental or spiritual. We assess our patients' and clients' needs and develop individualized holistic and natural strategies to help them achieve their health and wellness goals. We all love to share our passion and knowledge with you!