CLV Therapeutic Meal Plans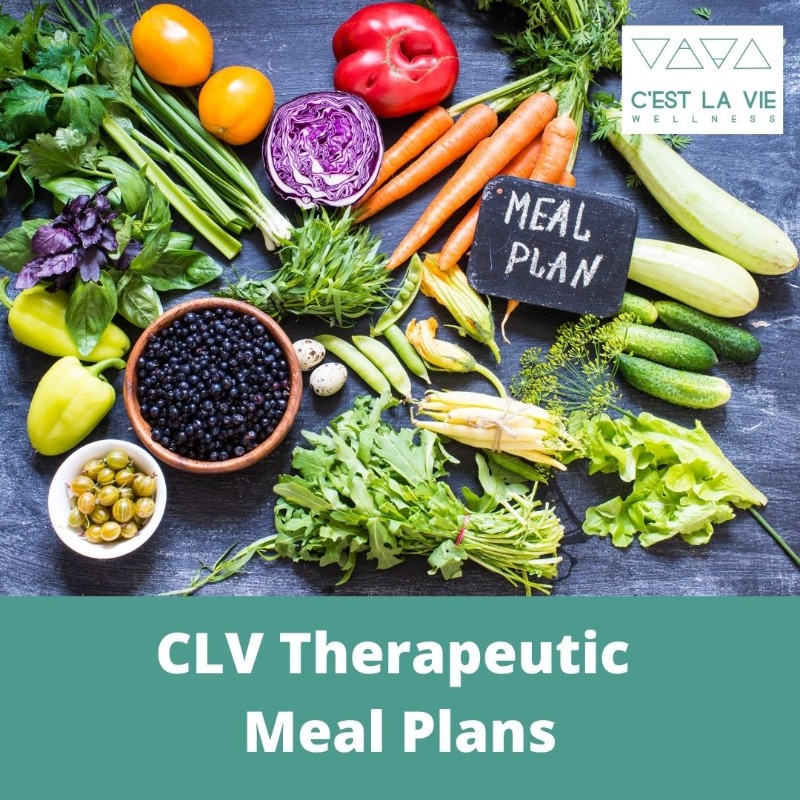 Need a little help adopting a new diet to support your health goals?
We have developed a series of therapeutic meal plans that do just that. Each 7-Day Meal plan provides the following:
An information sheet about the important nutrients and guidelines that were followed to create this specific therapeutic meal plan as well as general information on how to use the plan.
A 7-Day Meal Plan complete with three main meals, one or two snacks, and a therapeutic beverage.
A comprehensive shopping list of all the items you will need to follow the plan.
A prep schedule to help you get organized and stay on track.
All the recipes needed to follow the plan. All recipes are gluten-free and dairy-free recipes and have been specifically chosen to follow the therapeutic guidelines of each meal plan.
How does it work?
After you purchase the meal plan in our online store, you will get a prompt to download it. You will also receive an email with the download option.
Some of the meal plans available now:
CLV Gut Healing 7-Day Meal Plan
CLV Heart Health 7-Day Meal Plan (regular and vegan version)
To learn more or purchase your meal plan, click here.
When: Ongoing
Fee: Regular $14.99. Get an automatic $5 off the CLV Gut Healing 7-Day Meal Plan for the month of February.
Register directly at this link. Feel free to email us for more information.