Short on time? Your blender will now be your best friend. These muffins take almost no time to assemble and are the perfect mid-afternoon snack or breakfast.
Spinach – a fiber powerhouse!
These muffins are a great and delicious way to boost your daily nutrients. Spinach is high in insoluble fiber which may benefit your digestion plus spinach checks the boxes for many vitamins (A, C, K1) and minerals (iron, calcium, folic acid).
You can reach for these gluten-free, dairy-free, and sugar-free muffins as an easy breakfast or snack on the go. Double the recipe and freeze half for later. You'll get a total of 7g of protein per muffin to keep you energized.
Start using your blender as your very own sous-chef and try out some of our other blender-based recipes: Blender Blueberry Pancakes, Creamy Celeriac Soup, and Roasted Beet Hummus.
Click clv-green-smoothie-muffins for the printable version of this recipe.
12 servings
Prep time: 25 minutes
What you need:
1 tbsp avocado oil
2 1/2 cups baby spinach
2 ripe medium bananas
1/2 cup protein powder (unsweetened)
2 tbsps raisins
3/4 cup canned coconut milk
2 eggs
2 cups rolled oats
1 tbsp baking powder
What you do:
Preheat your oven to 350F and line a muffin tin with liners. Brush the liners with oil or use silicone cups to prevent the muffins from sticking

In your blender, combine the avocado oil, baby spinach, bananas, protein powder, raisins, and milk. Blend until smooth, then add the eggs, oats, and baking powder. Blend again until a batter is formed.

Scoop the muffin batter into the cups. Bake for 18 to 20 minutes, or until a toothpick inserted into the middle of a muffin comes out clean.
Let cool and enjoy!
Nutrient Information Per Serving:
Fat 6g     Carbs 16g     Fibre 2g     Sugar 4g     Protein 7g
Culinary Tips:
Leftovers: Store in an airtight container in the fridge for 4 days, or freeze for two months or more. 

Add-ins: After blending, stir in chocolate chips, fresh berries, walnuts, or anything else you like to add to banana muffins! 

No avocado oil: Use coconut oil or ghee instead. 

No coconut milk: Use any non-dairy milk instead. 

No raisins: Use Medjool dates or any other dried fruit instead.
Bon appétit!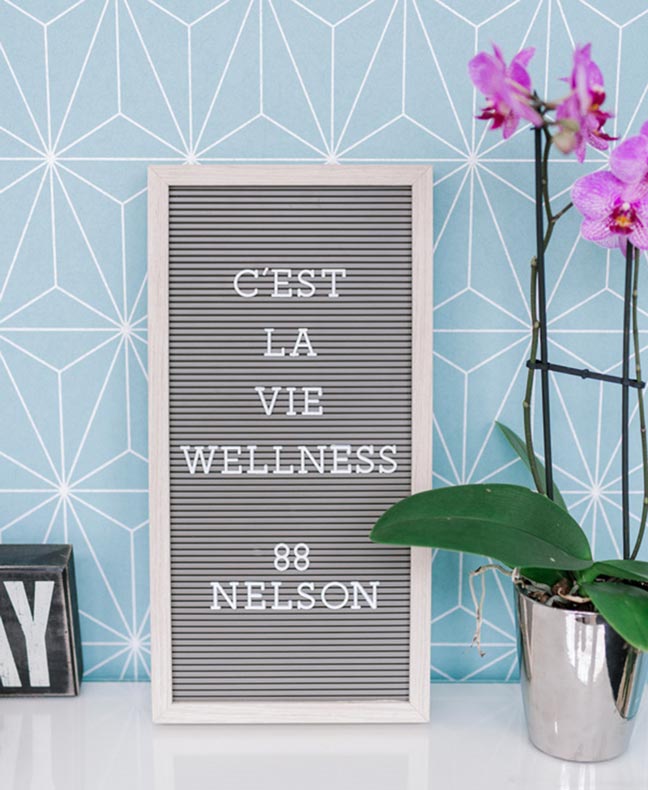 When it comes to food, the whole C'est La Vie Wellness team is on board. Some of us love to create while others enjoy testing some of our latest creations. Enjoy trying these recipes and please share pictures on your social media…and make sure to tag us! Bon appétit!