Celeriac, also know as celery root, is the big bulbous root of a celery. It belongs to the same plant family as carrots but its flavour is closer to celery. Although it may not be the nicest looking vegetable, do not let looks deceive you. It is delicious and can be prepared in a variety of ways. We loved making it the base of our soup in this Creamy Celeriac Soup.
Celery Root – More Nutritious Than It Looks
Celeriac is high in fibre, especially when eaten raw. It is also a good source of vitamins B6, C and K. It contains important minerals, such as phosphorus, potassium and manganese. Like celery, it is low in calories and low in fat.
Because it is such a great source of vitamin K, it is considered a great vegetable for bone health, heart health, and to fight cancer.  It is also a good source of antioxidants which will help reduce overall inflammation in the body.
Enjoy It Raw or Cooked
You can grate celeriac and add it as a topping to salads and Buddha bowls. It works well with sliced cabbage in a slaw type of dish. Celeriac can also be roasted with other root vegetables. Try is as an alternative to potato fries too!
Click creamy-celeriac-soup for the printable version of this recipe.
8 servings
Prep time: 20 minutes
Cook time: 20 minutes
What you need:
1 tbsp ghee (or avocado oil)
1 large onion, chopped
2 garlic cloves, minced
1 tsp ground coriander
1 tsp paprika
1 large celery root, peeled and cubed (about 4-5 cups)
2 cups broccoli florets, finely chopped
1 sweet potato, peeled and cubed (about 1 cup)
4 cups bone broth or vegetable broth
1 cup green lentils
1 tsp salt
Freshly ground pepper (to taste)
Coconut milk (optional)
What you do:
Melt ghee in a large saucepan over medium heat. Add onions and garlic and cook until softened. Add the coriander and paprika and continue cooking for a minute until fragrant.
Add all the other vegetables, the broth, the lentils and the salt & pepper. Bring to a boil, then lower to a simmer. Continue simmering for about 20 minutes or until all vegetables are soft and lentils are cooked. Let cool slightly.
In a blender or using an immersion blender, purée the soup in batches until you get the desired consistency.
Return to the saucepan. Taste and adjust seasonings to taste. If the soup is too thick, add more broth or some coconut milk for extra creaminess.
Serve with an extra sprinkle of paprika. Top with some yogurt if desired.
Nutrient Information Per Serving:
Fat 7g     Carbs 31g     Fibre 6g     Sugar 4g     Protein 13g
Culinary Tips:
You can use any type of lentils in this recipe or omit altogether. Replace with quinoa to provide an alternative source of protein.
You can use any milk or cream instead of the coconut milk to add a little creaminess to the soup.
Refrigerate or freeze any leftovers.
Bon appétit!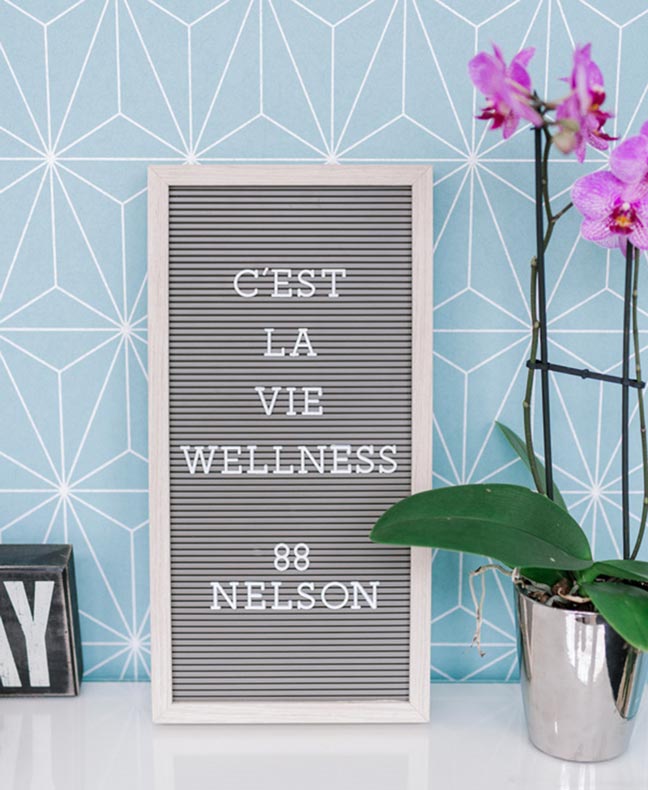 When it comes to food, the whole C'est La Vie Wellness team is on board. Some of us love to create while others enjoy testing some of our latest creations. Enjoy trying these recipes and please share pictures on your social media…and make sure to tag us! Bon appétit!