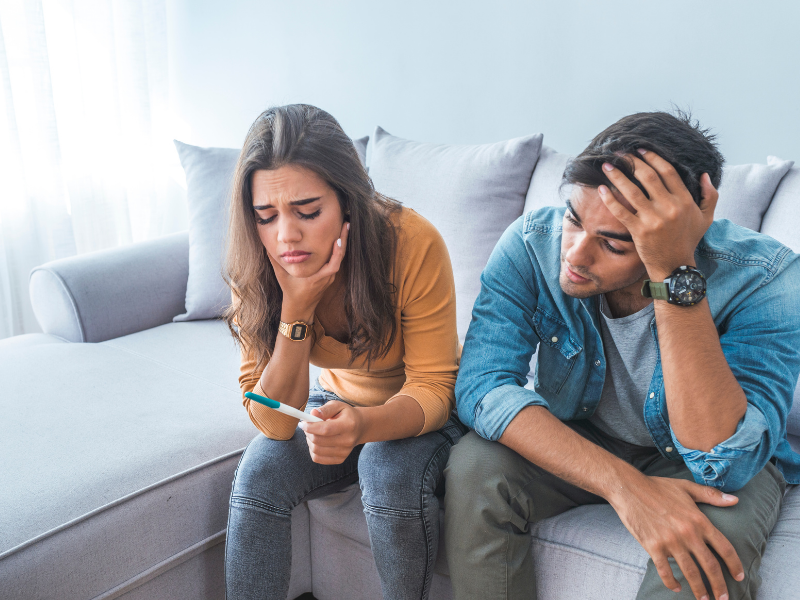 by Karen Omand
Thanatologist (Grief Counselor & Educator)
Infertility As a Non-Death Loss
Motherhood is still seen as a defining and expected role for women in most cultures. When a couple experiences infertility, it can cause a strain on the marriage and create an enormous amount of grief. The grief associated with infertility is a lot more complex and difficult than most people realize. As a Thanatologist, I classify infertility as a non-death loss filled with chronic sorrow, often unsupported and/or stigmatized by society.
The personal struggle that some couples go through when experiencing infertility is generally a very private and isolating experience. It can be years of enduring painful, humiliating and costly treatments. It can come with judgement from family and friends. Many women who cannot conceive can even experience a loss of personal identity. The whole journey becomes a roller-coaster of emotions as couples try to cope with the general stress, the strain on their financial resources, and the overall grief.
What Is Infertility?
According the World Health Organization, "Infertility is a disease of the reproductive system defined by the failure to achieve a clinical pregnancy after 12 months or more of regular unprotected sexual intercourse."
Some medical experts will add that it is the inability to conceive within one year of unprotected intercourse for women under 35 or six months for those age 35 and up. Infertility also encompasses not being able to successfully carry a pregnancy to live birth (i.e. miscarriages or still born child).
Infertility – My Own Journey
My own personal story of infertility dates back over 20 years ago. It started when I was diagnosed at the age of 27 with an unexplained infertility. I was shocked that I could not get pregnant like everyone else after a year of trying. The referral came and I was advised to see a fertility specialist. I had to have exploratory surgery called a laparoscopy. This came up empty as there was nothing physically wrong with me. I remember being so confused, angry and shocked. Why was I not able to conceive?
This began my own very private journey into the world of infertility. It was extremely exhausting, painful at times and traumatizing. I experienced a constant feeling of grief. Was I ever going to be able to conceive? I had low self-esteem.  Questions and comments from family and friends left me very much isolated and alone. For years, I struggled emotionally as I tried various treatments that included needles, medication, sperm washes (with a rush to the clinic),  numerous appointments, only to feel completely let down once I got my monthly periods.
My marriage was struggling, my friendships were waning, and my family was making me angry. It became an obsession and it totally consumed my world. I would daydream and fantasize about becoming a mom. It all became too much and I was depressed, anxious, lonely and I felt like a failure. And let's not even talk about the costs involved!
There was no fixing infertility but I needed to be heard and validated. My personal support system was not very good except for my mother. I was experiencing chronic grief and sorrow that would come in waves.
Finding a Holistic Solution
It was then I decided to take an alternative approach. Even if I did not conceive, at least I could try to get myself out of this big black hole of grief and sorrow.
My first step was to visit a Chinese Medicine Doctor who recommended acupuncture. As I was doing the acupuncture treatments I stumbled upon a flyer about guided meditations. Back then mediation was not really as well known as it is now, at least here in the western world. I became very curious and I called to set up an appointment. This lovely lady taught me how to calm my body and mind. I went regularly to my acupuncture treatments and my meditation sessions for over two years.
That's when my life started changing. I started to relax and let go of the extreme pressure of conceiving. I felt better being out of the sterile clinic environment. I needed more support so I sought out counselling to allow myself to grieve and talk openly about how difficult the whole experience was. There was no fixing my infertility, but I needed to be heard and validated. It was after a lot of self care and working with reducing my stress and anxiety, that I was successful in becoming pregnant naturally. I am now the proud mother of two beautiful teenage daughters.
How I Can Help
As a  trained thanatologies (grief & loss counsellor), I can support you as you struggle with infertility. Having experienced infertility myself for many years as well as the grief, sorrow, and general loss that ensues, I can understand and relate to what you are going through. Sometimes it is nice to talk to someone who is not part of your circle of friends and family. I am here to listen, to provide empathy and guidance as you travel on this uncertain path. You can book a FREE 15-min consult with me to get you started. I offer individual sessions or a 4-session package for the price of 3. Find out more here.
Other Modalities Available For You
At C'est La Vie Wellness, we have a wonderful and caring team of holistic healthcare practitioners that can support you in your fertility journey. Our naturopath, Dr. Sofie offers many natural modalities including acupuncture. Check out her community acupuncture days which happen twice a month.  Helen offers meditation classes, nutrition counselling, spiritual life coaching and Reiki. Reiki is a gentle yet very effective form of Energy Medicine that reduces stress, speeds healing and promotes an improved state of emotional, mental and physical well-being. Lucy provides Reflexology which is a complementary therapy based on the principle that different points, or reflexes, on the feet and hands correspond with specific areas of the body. Through Reflexology, blockages can be released in the body and your natural balance can be restored and maintained. We also have two mental health counsellors, Danika and Gwyneth, to help you with the stress and anxiety that you may be experiencing.
Helen and Lucy have joined forces to offer an Energy Healing for Hormonal Health & Fertility package. This includes a combination of consults, a meal plan, reflexology treatments, and reiki sessions. Find out more about it here.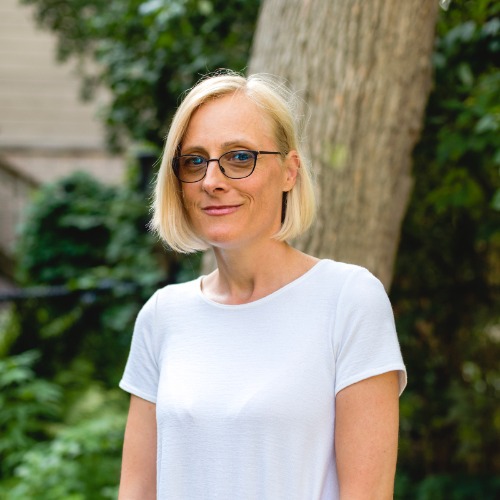 The losses in my life, both death and non-death, have led me to become a Thanatologist (Grief Counselor). I specialize in helping those who have lost loved ones, as well as, those who have experienced non-death losses such as, divorce, infertility, chronic illness, and job loss, to name a few.