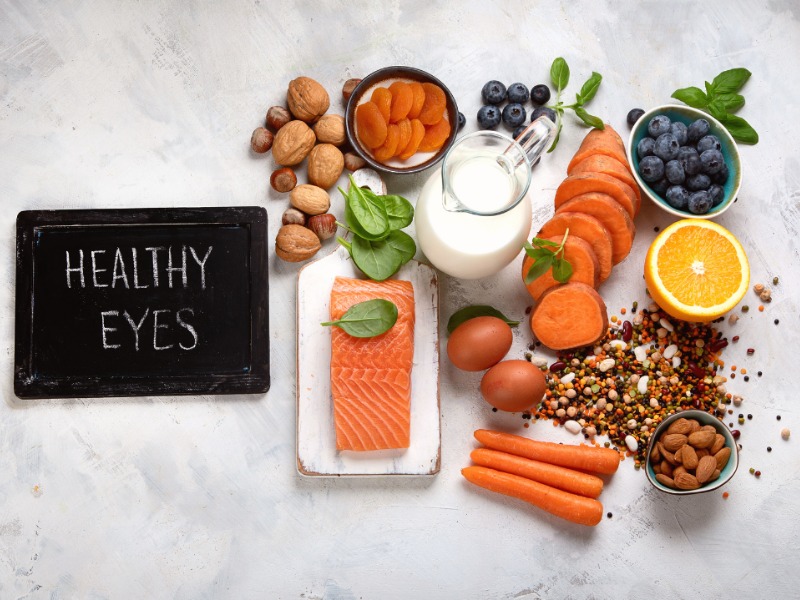 by Lyne Desforges
Registered Holistic Nutritionist & Culinary Nutrition Expert
Healthy Eyes
There are many conditions that can affect your eyes including cataracts, glaucoma, macular degeneration, computer vision syndrome, retinopathy (diabetic eye disease), rhinitis, and general vision loss. The chances of developing these conditions will depend on many factors including your age, your genes, your overall health, your nutrition, and your lifestyle.
In our blog Eye Health – Part 1: Computer Vision Syndrome, we delved into all the side-effects of too much screen time. It is practically impossible to be digital-free in this day and age, however there is much we can control.
Diet and lifestyle are always important when it comes to overall health and that goes for your eyes as well. Try to include as many of these important nutrients in your diet to counter the effects of too much screen time.
Top 5 Nutrients for Eye Health
Just Eat Clean Whole Foods
By following a diet that is rich in fruits & vegetables, healthy fats, and well-sourced protein, you will ensure you provide good nourishment for your eyes. Bright colourful fruits and vegetables are usually high in the key nutrients so make sure to add those to your plate regularly. Adding lots of foods high in antioxidants, will also help.
Stay Hydrated
Staying well hydrated is crucial for overall health and wellbeing and that goes for your eyes as well. In a state of dehydration, your body can can no longer produce tears or keep your eyes lubricated. This may lead to dry eyes, general eye strain, blurry vision, eye fatigue, and headaches.  How much water should you drink? Well that depends on many factors including age, climate, activity level, genetics, overall diet. According to the Academies of Sciences, Engeneering & Medicine, women who appear to be adequately hydrated consume an average of approximately 2.7 liters (91 ounces) of total water — from all beverages and foods — each day, and men average approximately 3.7 liters (125 ounces) daily.
Supplements
If you need that extra boost to help your eyes stay healthy, you can get supplements geared specifically to eye health that will contain all or part of these nutrients. At the C'est La Vie Wellness clinic, we carry two different supplements by Cyto-Matrix that you may wish to consider. Bio-lutein is specifically designed to protect the eyes from the damaging effects of blue lights from electronics, while Eye Matrix is good for general overall eye health. Remember to always consult with your healthcare practitioner before using any supplements.
Lifestyle Tips
Nutrition is only part of the equation when it comes to eye health and screen time. Adopting a few changes in your work routine may go a long way to reduce eye strain and dry eyes. To find out more, read our last blog on Eye Health – Part 3: 10 Lifestyle Tips for Healthy Eyes.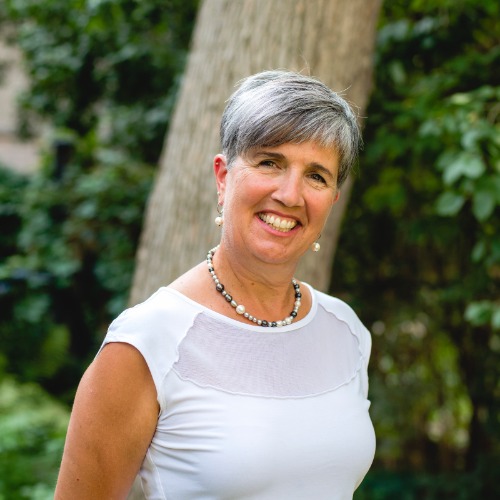 Educating, motivating and inspiring have always been important aspects of my professional journey. Through workshops, cooking classes, customized menus & recipe books, and online programs, I guide clients towards healthier food choices and eating habits.