August 2019
By Lyne Desforges, Registered Holistic Nutritionist
The Japanese call it shinrin-yoku, which translates literally to "forest bath". So what exactly is forest bathing? Quite simply, it is being immersed in nature and connecting with it through all five senses: sight, hearing, taste, smell and touch. By engaging with your surroundings, you get closer to the natural world that surrounds you.
More Urban Than Rural
According to the United Nations, 54% of the world's population lived in urban areas in 2014 compared to 30% in 1950. That number is predicted to climb to 66% by 2050. In Canada, the numbers are even higher: in 2017 82.18 percent of the total population lived in cities.
Benefits of Forest Bathing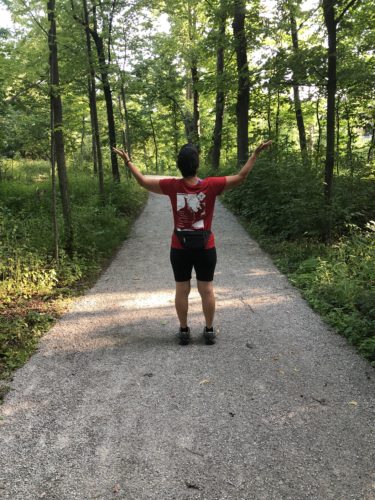 According to a 2014 study, regular forest bathing showed great benefits:
lower heart rate
increased energy
decrease in symptoms of depression, fatigue, anxiety and confusion
participants also mentioned feeling more calm and relaxed.
Mindfulness in Nature
So next time you are in the forest, take a moment to sit down and close your eyes. Listen to the sounds of birds; smell the earth and flowers; feel the soft soil and warm air around you. Open you eyes and delight in nature's colourful canvas. Take a moment to be thankful for forests and green spaces that feed your soul.
Get Out There!
Here in Canada, we are very lucky to have access to so much forested areas. Even near densely populated areas, you can find parks, nature trails or small streams. Forest bathing is free and the mental benefits are priceless. So put on comfortable shoes, leave your earphones at home, and immerse yourself in the healing power of nature.
More Resources 
For more information, check out Dr. Qing Li's book Forest Bathing: How Tress Can Help You Find Health and Happiness or M. Amos Clifford's book Your Guide to Forest Bathing: Experience the Healing Power of Nature.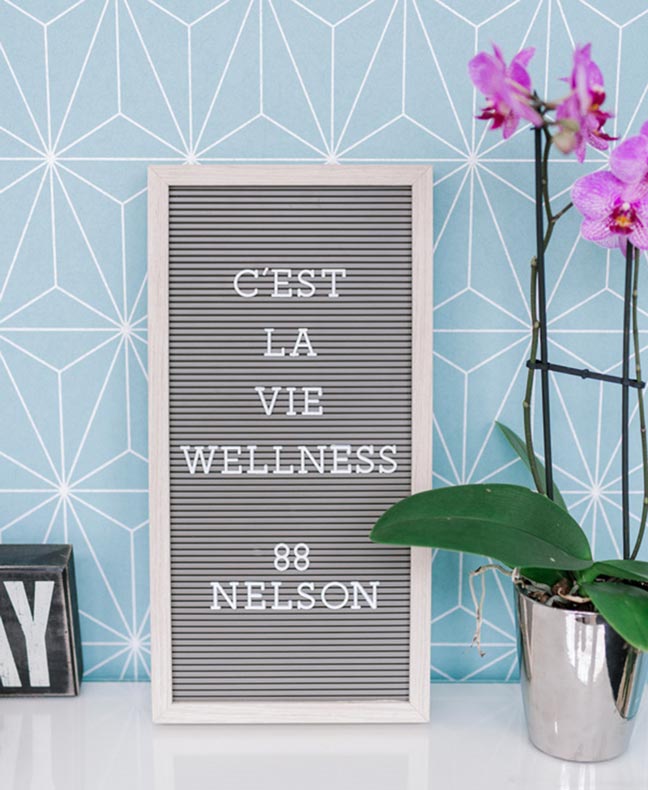 When it comes to food, the whole C'est La Vie Wellness team is on board. Some of us love to create while others enjoy testing some of our latest creations. Enjoy trying these recipes and please share pictures on your social media…and make sure to tag us! Bon appétit!