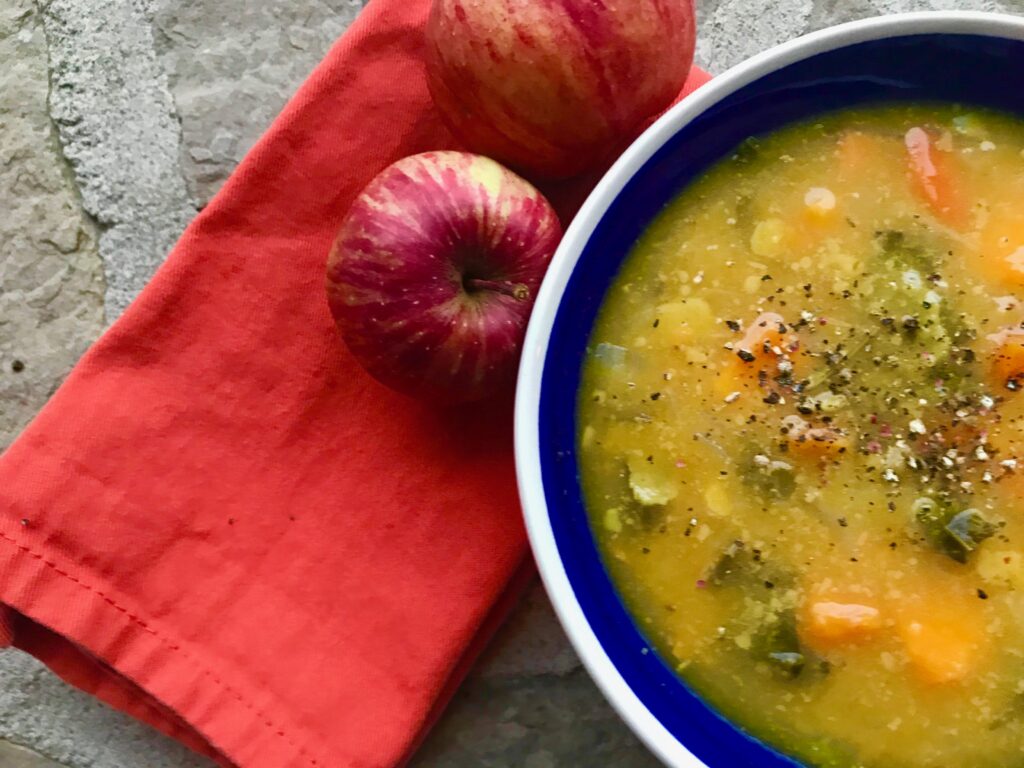 Soup is a stable in our household. You can mix and match vegetables according to what you have in your refrigerator. Our Fall Harvest Soup is a great way to use up the wonderful variety of vegetables that are available at your local farmers' market in the fall. Adding an apple to the soup gives it a natural sweet tanginess. This soup can be served as is or pureed.
Makes 8 servings
Prep time: 15 minutes
Cook time: 45 minutes
What you need:
1 tbsp coconut oil
1 large onion, diced
3 garlic cloves, minced
2 large sweet potatoes, cubed
2 cup chopped cabbage
2 large carrots, diced
1 large apple, unpeeled if organic, cubed

2 handfuls of spinach, chopped

3-4 cups bone broth (or vegetable broth)
1 cup pumpkin purée (or any squash purée)
1 tbsp Herbes de Provence (or Italian Seasoning)
1 tsp salt
Freshly ground pepper to taste
What you do:
In a large saucepan over medium-high heat, melt the coconut oil. Add the chopped onions and minced garlic. Cook until softened. 
Add the sweet potatoes, cabbage and carrots. Stir and continue cooking for 1-2 minutes. Add the bone broth, the apple, and the pumpkin purée. Mix well and add seasoning. Bring to a boil, then turn down heat to a simmer. Continue simmering for 30 minutes or until all vegetables are cooked.
Add the spinach and mix until wilted. Turn off the heat. Serve into soup bowls and enjoy! 
Bon appétit!
Substitution tips:
Replace the cabbage with 2-3 stalks chopped celery.
Replace the spinach with another leafy green such as kale.
Store in an airtight container in the fridge for 3-4 days. 
Will freeze very well for up to three months.
If you prefer creamier soups, then just purée this soup in your blender and add some coconut milk.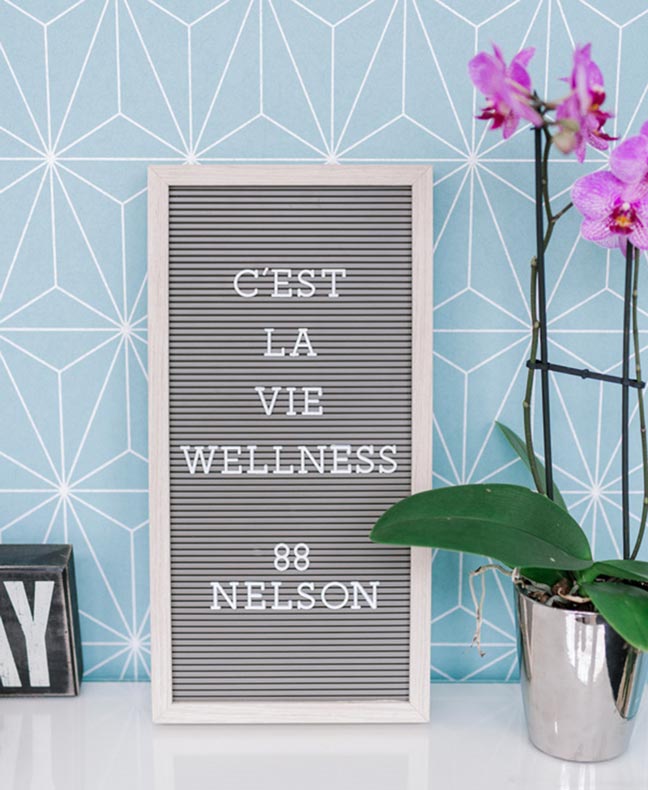 When it comes to food, the whole C'est La Vie Wellness team is on board. Some of us love to create while others enjoy testing some of our latest creations. Enjoy trying these recipes and please share pictures on your social media…and make sure to tag us! Bon appétit!