Creamy Tomato Soup – A Classic
If you have your own garden, then there is a good chance that you planted some tomatoes. Sometimes, we get overly ambitious and end up with more tomatoes than we can handle. Many will turn to making tomato sauce. But what about a nice Creamy Tomato & Rice Soup. Adding a little bit of cooked rice gives some interesting texture to this comforting dish, perfect for those cool autumn days.
Tomatoes: An Excellent Source of Lycopene
Lycopene is a caretonoid found in many red and orange fruits and vegetables. Tomatoes are one of the best sources of this powerful anti-oxidant. The lycopene's availability is not affected when the tomatoes are cooked or processed. According to this scientific article, lycopene is not toxic and has antioxidant, anti-inflammatory and chemotherapeutics effects in cardiovascular or neurodegenerative diseases and in some cancers. Other excellent food sources of lycopene include passionfruit, watermelon, pink grapefruit, pink guava, papaya, dried apricots and pureed rosehips.
Click creamy-tomato-rice-soup for the printable version of this recipe.
Makes 6 servings 
Prep time: 10 minutes
Cook time: 30 minutes
What you need:
2 tbsp ghee or coconut oil
1 leek, white part only, sliced
3 cloves garlic, minced
1 tbsp turmeric powder
2 celery stalks, diced
2 lbs Roma tomatoes (about 10-12 tomatoes)
1/2 cup fresh parsley, de-stemmed and finely chopped
2 cups bone broth
1 cup full-fat coconut milk (in the can)
2 cups cooked brown rice
Sea salt & freshly ground pepper, to taste
What you do:
Melt the ghee in a large saucepan over medium heat. Add the leeks and cook until softened, approximately 2 minutes. Add the garlic and turmeric and continue cooking for a couple more minutes.
Add the tomatoes, celery, parsley and mix well. Cook for another minute. Pour in the bone broth (just enough to cover the top of the vegetables). Bring to a boil, then simmer on low heat for 20 minutes or until all vegetables are soft.
Turn off the heat and let the soup cool slightly. Blend the soup in a blender until you have a creamy consistency. Return to the saucepan. Add the coconut milk and the cooked rice. Reheat for another 5 minutes or until the soup is hot. Adjust seasoning as needed.
Ladle into bowls. Top with fresh parsley, roasted pine nuts, freshly ground pepper and/or coconut yogurt.
Nutrient Information per serving:
Fat 16g     Carbs 60g     Fibre 5g     Sugar 2g     Protein 11g
Culinary Tips:
If you can't find leek, you can substitute with a finely chopped onion.
If you prefer a completely creamy texture, blend in the rice rather than adding it after blending.
You can replace the brown rice with cauliflower rice, quinoa or cooked lentils.
Bon appétit!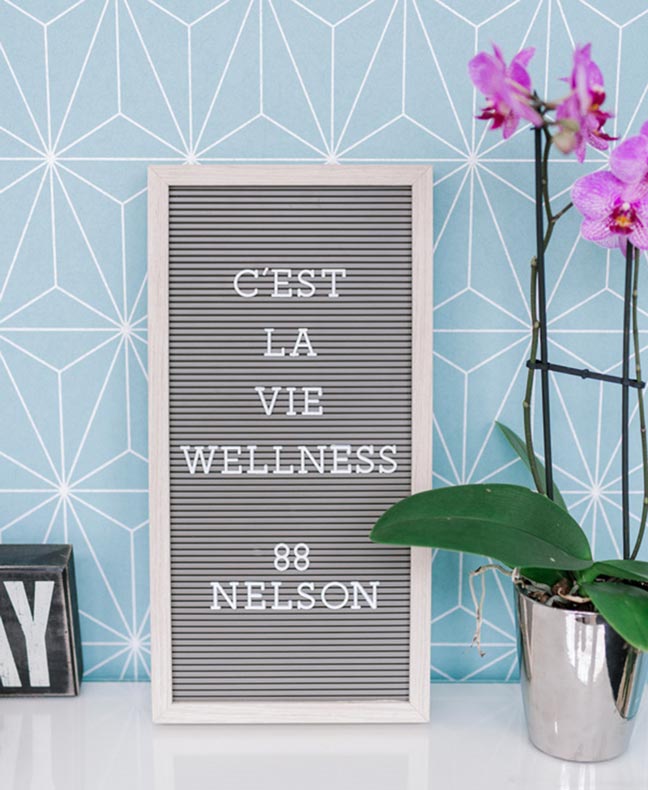 When it comes to food, the whole C'est La Vie Wellness team is on board. Some of us love to create while others enjoy testing some of our latest creations. Enjoy trying these recipes and please share pictures on your social media…and make sure to tag us! Bon appétit!