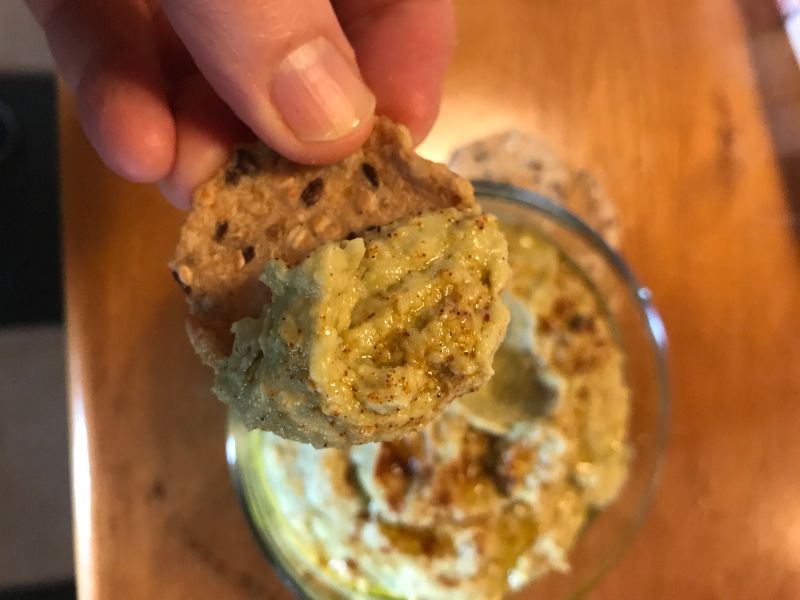 I love dips and I often make hummus so that I have a healthy go-to snack whenever cravings hit. With its combo of fibre, good fats, and protein, this Garlic Avocado Hummus will satisfy any cravings and will keep you satiated until your next meal. In this version, the tahini has been replaced by an avocado, giving it a rich texture and flavour. 
Makes approx. 2 cups of dip. 
Prep time: 10 minutes
What you need:
1 ripe avocado, peeled and pitted
1 can cooked chickpeas (about 1 3/4 cup)
1 clove garlic, crushed
1 tsp Dijon mustard
1/2 tsp sea salt
1 lemon, juiced
2-4 tbsp water
2-4 tbsp olive oil
paprika (optional)
seed crackers or fresh veggies to serve
What you do:
Combine all ingredients except the olive oil and paprika in a food processor. Blend until you get rid of all big lumps.
Start drizzling the oil and continue blending until you get a nice smooth mix. You may need to add a little bit more water if it is too thick. 
Add your Garlic Avocado Hummus to a serving bowl, sprinkle some paprika and extra olive oil on top. 
Enjoy with seed crackers or fresh veggies such a bell peppers, carrots, celery, broccoli or cauliflower.
Bon appétit!
Substitution tips:
Replace the garlic with 1 tbsp of grated ginger.
Replace the paprika with some chili powder to add a little more fire.
Use a lime juice instead of lemon juice.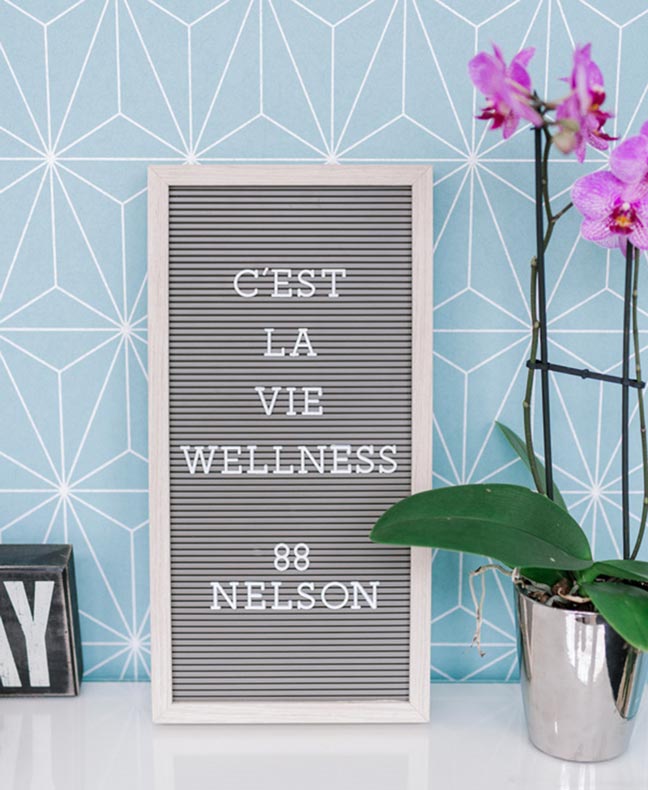 When it comes to food, the whole C'est La Vie Wellness team is on board. Some of us love to create while others enjoy testing some of our latest creations. Enjoy trying these recipes and please share pictures on your social media…and make sure to tag us! Bon appétit!