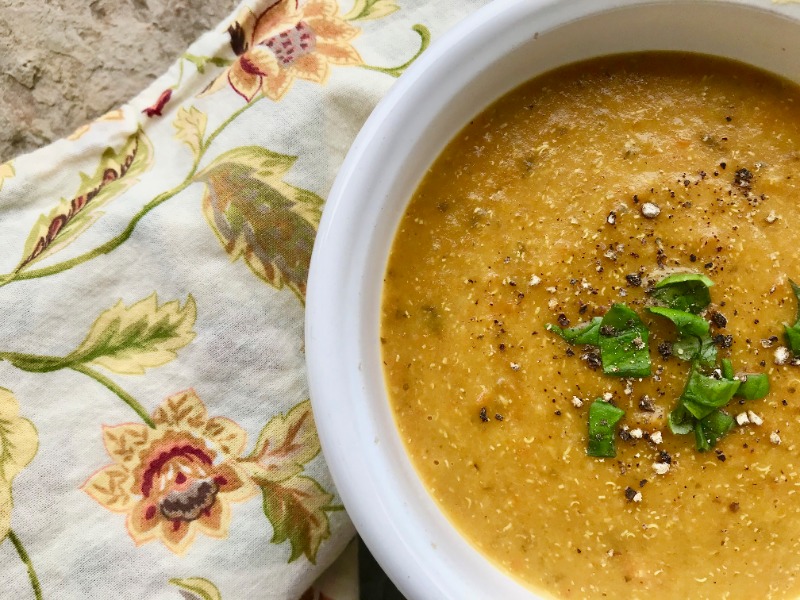 What a great way to welcome spring! Asparagus is one of the first local vegetables to appear at farmer's markets and we love incorporating it in as many dishes as possible. This easy to make soup is a great way to do so. Adding some quinoa helps to increase the protein content while the turmeric and ginger provide some anti-inflammatory and anti-viral properties. Enjoy with some crusty sourdough bread! 
6-8 servings 
Prep time: 15 minutes
Cook time: 15 minutes
What you need:
1 tbsp coconut oil
1 large onion, diced
2 cloves garlic, minced
2 tbsp grated ginger (more or less to taste)
1 tbsp turmeric powder
6 medium carrots, cubed
1/2 cup dry quinoa, rinsed
1 1/2 cup chopped asparagus
4 cups homemade bone broth (or vegetable broth)
1 tsp sea salt
Freshly ground black pepper (to taste)
What you do:
In a large saucepan, melt the coconut oil. Add the onions and sauté until they have softened. Add the garlic, ginger, and turmeric powder. Mix and cook for another minute.
Add the carrots, quinoa, asparagus, bone broth, and sea salt. Mix and bring to a boil. Then simmer for 15 minutes or until all vegetables have softened.
Taste and adjust seasoning. Pour into serving bowls. Top with fresh herbs and freshly ground pepper.
Bon appétit!
Substitution tips:
Replace the homemade bone broth with chicken or vegetable broth.
Replace the quinoa with rice or lentils. 
Replace the turmeric powder with some curry powder.
The soup will keep in the fridge for a few days or in the freezer for a month.
Other soup toppings: coconut kefir and/or toasted pumpkin seeds, pine nuts, or sunflower seeds.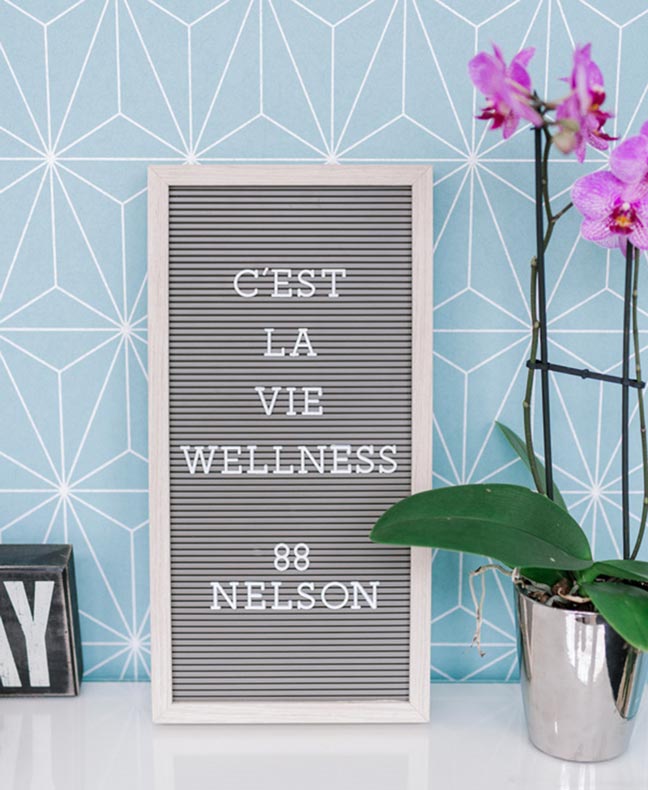 When it comes to food, the whole C'est La Vie Wellness team is on board. Some of us love to create while others enjoy testing some of our latest creations. Enjoy trying these recipes and please share pictures on your social media…and make sure to tag us! Bon appétit!