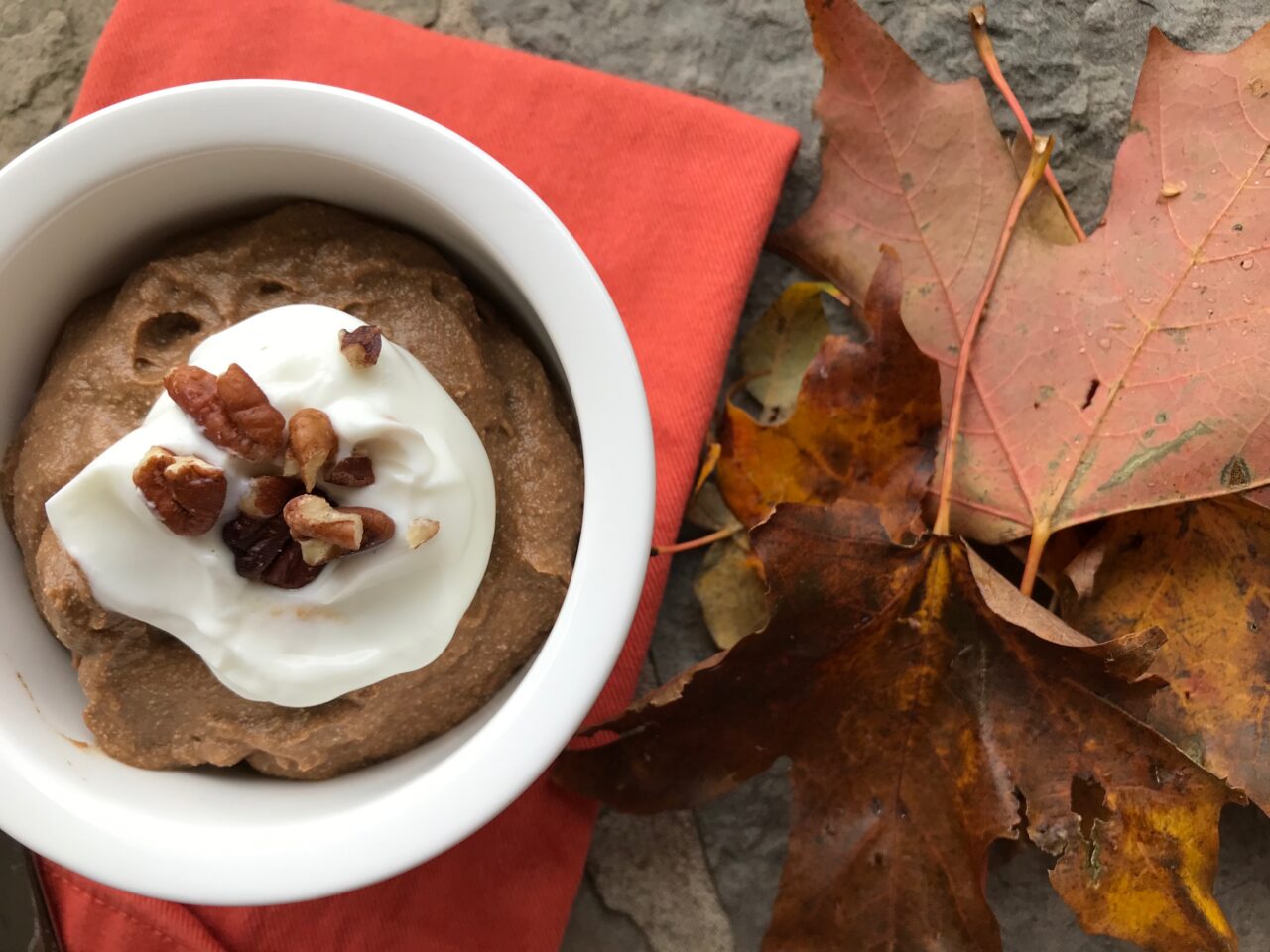 This chocolate pudding is full of nutrients including good fats (avocado), protein (tofu), fibre (pumpkin) and lots of flavour (chocolate and maple syrup). If you need a sweet fix, make it a nutritious treat at least. No gluten, no dairy but lots of flavour. Top with coconut yogurt and toasted nuts or seeds and enjoy!
Makes 4 servings
Prep time: 10 minutes
What you need:
1/2 pkg firm tofu (regular package is 396ml)
1/2 cup pumpkin purée
1 avocado, pitted and peeled
2 tbsps cacao powder
1-2 tbsps maple syrup (more or less to taste)
1/2 tsp vanilla extract (optional)
Optional toppings:
coconut yogurt
toasted nuts or seeds
cacao nibs
toasted coconut flakes
What you do:
Combine all ingredients in a food processor. Blend until you get a smooth homogenous pudding like mixture. You may need to scrape the sides a few times.
Add with your favourite toppings and enjoy.
Bon appétit!
Useful tips:
Store in an airtight container in the fridge for 1-2 days. 
Sweeten naturally with dates instead of maple syrup.