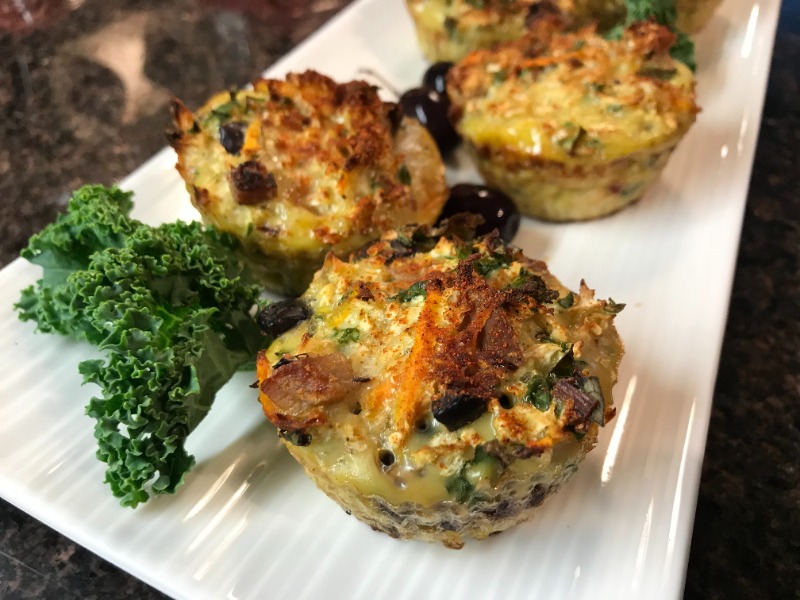 Perfect for A Healthy Snack or Savoury Breakfast
Looking for a low-carb breakfast alternative? This might just do the trick.
Our Cauliflower Protein Bites are full of nutrient-dense ingredients and great savoury flavours. Grab a couple for a breakfast on the go or a healthy mid-morning snack. Add some sliced avocado and kimchi and you have a complete meal that will keep you satiated. Because of their low-sugar content, these Cauliflower Protein Bites are well-suited to anyone who wants to lose weight and stabilize their blood sugar levels.
Cauliflower: The New Darling of the Low-Carb World
Cauliflowers have become a staple for anyone trying to lower their carb intake. Because of their versatility, it is easy to use them in a variety of ways. You can add them frozen to your favourite smoothie, or use them as a replacement for rice in your favourite Bouddha bowl. You will love them in our Cauliflower Protein Bites.
Cauliflowers are part of the cruciferous family of vegetables. They are an excellent source of vitamin C and a good source of vitamin K and B vitamins. It is low on the glycemic index, making them a great choice for anyone wanting to reduce their sugar intake. Cauliflowers are high in glucosinolates. These phytonutrients have been studied for their ability to improve many body systems, including cardiovascular, immune and digestive. Cauliflowers are also high in anti-oxidant and can help reduce inflammation and improve detoxification.
How to Make Cauliflower Rice
Remove the leaves and core of your cauliflower head. Add pieces of the florets to a food processor and pulse until you get a rice-like consistency. If you do not have a food processor, you can use a cheese grater and grate the cauliflower florets by hand.
Click here for the printable version of this recipe.
Makes 6 servings (1 serving = 2 "muffins") 
Prep time: 15 minutes
Cook time: 25-30 minutes
What you need:
3 cups cauliflower rice
1 garlic, minced
1/4 cup finely chopped red onion
1/2 cup finely chopped kale leaves
1/2 cup grated sweet potato
1/2 cup diced cooked turkey or chicken
1/4 cup finely chopped pitted olives
2 tbsp finely chopped fresh herbs (or tsp dry herbs)
1/2 tsp red pepper flakes
4 eggs
salt & freshly ground pepper (to taste)
1/2 tsp paprika (for garnish)
What you do:
Preheat oven to 400F. Grease muffin tin with oil, or line with silicone muffin cups.
In a large bowl, combine all ingredients, except paprika. Mix well.
Fill muffin cups with the mixture, making sure to fill completely. Sprinkle paprika over each muffin.
Bake for 25-30 minutes until golden brown.
Enjoy with a side of avocado slices and some kimchi or on their own as a snack at any time of the day.
Nutrient Information per serving:
Fat 4g     Carbs 6g     Fibre 2g     Sugar 2g     Protein 11g
Culinary Tips:
You can replace the turkey with any other cooked meat or fish.
You can replace the sweet potatoes with grated carrots or finely chopped red peppers.
You can use any leafy greens instead of kale.
Leftovers can be stored in an airtight container in the fridge for up to a week.
Bon appétit!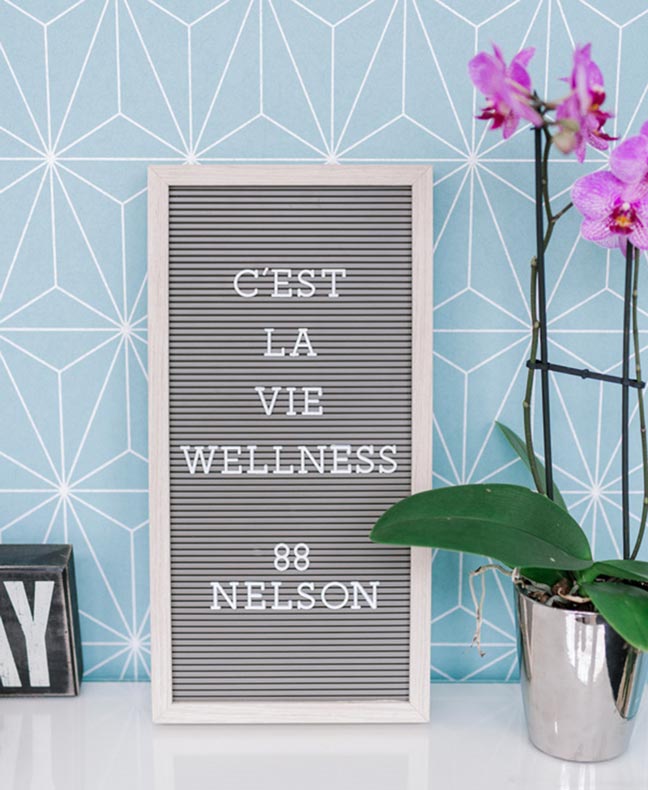 When it comes to food, the whole C'est La Vie Wellness team is on board. Some of us love to create while others enjoy testing some of our latest creations. Enjoy trying these recipes and please share pictures on your social media…and make sure to tag us! Bon appétit!