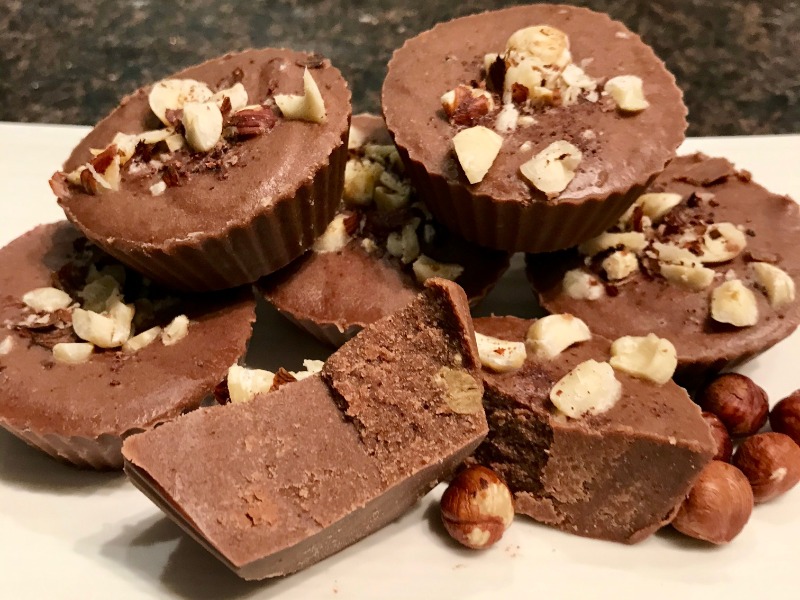 The Perfect Mid-Afternoon or Bedtime Snack
Have you heard of "fat bombs"? They are a popular snack in the ketogenic or low-carb diet world. Our Hazelnut Delights are based on this idea. They provide a high amount of good healthy fats to nourish your brain and nervous system, provide long-lasting energy, and leave you satiated until your next meal. By adding some hemp seeds, we have increased the protein profile of these "fat bombs".
Hazelnuts: Good Fats for Your Body
Our Hazelnut delights are full of healthy fats, including coconut oil, ghee, almond butter, hemp seeds, and of course, hazelnuts. Hazelnuts can actually help diminish the risk of heart disease. A 2013 study found that participants on a hazelnut-rich diet, had a decrease in their level of LDL cholesterol (the bad cholesterol).
Hazelnuts are nutrient-dense providing many essential vitamins and minerals. About 20 hazelnuts will give you 21% of your recommended intake of vitamin E, a powerful antioxidant. This nut is also an excellent source of manganese and a good source of magnesium. Magnesium can help you relax and enhance sleep. Having one of our Hazelnut Delights as a bedtime snack may help you sleep better.
One Is Enough
Because of their high-fat content, one Hazelnut Delight is enough to provide that satiety feeling. Enjoy them with your favourite cup of green or herbal tea. This recipe was adapted from a recipe by Meghan Telpner.
Click here for the printable version of this recipe.
Makes 12 servings (1 serving = 1 delight) 
Prep time: 15 minutes + 1 hour refrigeration
Cook time: 5 minutes
What you need:
3/4 cup coconut oil
1/4 cup ghee*
1/4 cup hemp seeds
1 1/4 cup hazelnuts
1/2 cup almond butter
2 tbsp maple syrup
2 tbsp cacao powder
pinch of salt
Coarse salt for topping
What you do:
Preheat oven to 350F. Add all the hazelnuts to a small baking sheet. Toast in the oven for 5 min. or until they start to brown. Let cool. Rub with a dish towel to get the skin off (some of the skin may still remain and that is fine). Set aside 1/4 cup for topping.
Add 1 cup hazelnuts and all other ingredients to your high-speed blender. Blend on very high speed until you get a homogenous consistency.
Pour into silicone muffin cups. Top with extra chopped toasted hazelnuts and coarse salt.
Refrigerate for an hour or until firm to the touch.
Pop out of the silicone mould and enjoy.
Always keep refrigerated until ready to eat. They will soften if left at room temperature for too long.
Nutrient Information per 1/2 cup:
Fat 34g     Carbs 7g     Fibre 3g     Sugar 3g     Protein 6g
*Culinary Tips:
If you have no ghee, just use coconut oil.
Instead of using your oven, you could toast the hazelnuts in a dry frying pan.
The fat bombs will keep in the fridge for about a week.
Bon appétit!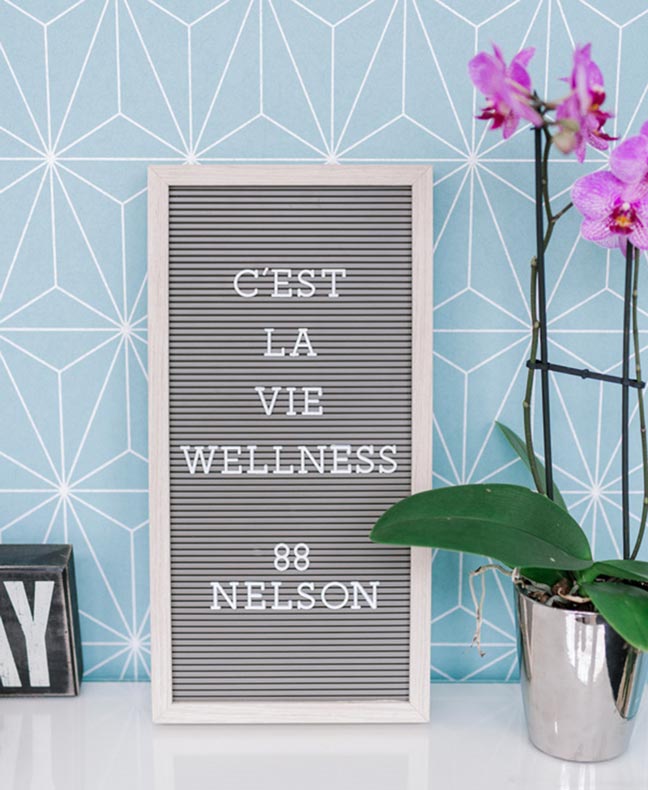 When it comes to food, the whole C'est La Vie Wellness team is on board. Some of us love to create while others enjoy testing some of our latest creations. Enjoy trying these recipes and please share pictures on your social media…and make sure to tag us! Bon appétit!