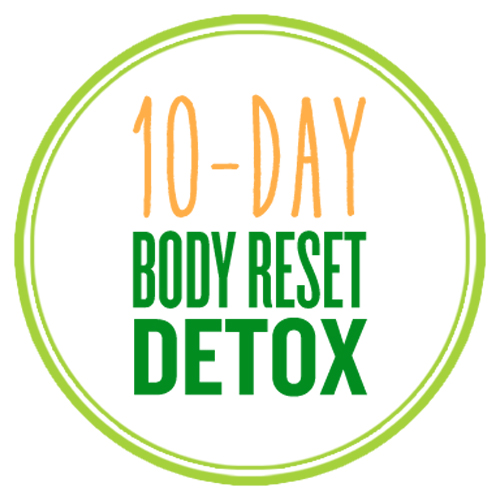 RECHARGE & ENERGIZE YOUR BODY
What is the 10-Day Body Reset Detox?
It is a short 10-Day program designed to help your body gently detoxify by eliminating toxins from your diet and lifestyle and replacing it with healthy eating and living.
What is included?
We offer 3 levels of the program to best suit your specific needs.
Basic package at $49+tax – for those who have not done the program with us before
Preferred client package at $29+tax – for those who have done the program with us in september 2017
To get more detailed information on the 10-Day Body Reset Detox and the various packages, contact us at cestlaviewellness@gmail.com.
We are starting on Wednesday, January 10th, 2018… so don't miss out!
__________________________________________________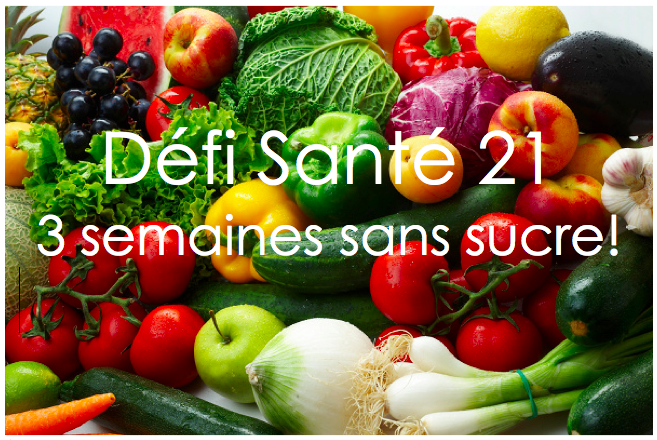 Qu'est-ce que le Défi Santé 21?
Le Défi Santé 21 a été créé par un groupe de nutritionnistes naturelles afin de motiver les gens à adopter de bonnes habitudes alimentaires. Le programme vise l'élimination du sucre ajouté pendant une période de 21 jours. Les recherches ont démontré que le sucre est souvent à la base de plusieurs maladies inflammatoires et métaboliques. En améliorant leur alimentation et leurs habitudes de vie, nos participants ont remarqué plusieurs effets bénéfiques: une pensée plus claire, plus de vitalité et même une perte de poids pour certains.
Notre Défi Santé 21 inclut les suivants:
Des courriels journaliers qui vous offrent des informations pertinentes
Des inspirations et des citations de motivation
Des liens à des sites pour approfondir vos connaissances
Des recettes sans sucre à chaque jour
Des conseils d'experts: une nutritionniste naturelle, une thérapeute en santé mentale et une naturopathe en herbe.
Ce programme est offert régulièrement à travers l'année au coût de 21$ (taxe incluse). Pour s'inscrire ou pour avoir plus d'informations, il suffit de communiquer directement avec nous par courriel à cestlaviewellness@gmail.com.
Notre prochain Défi Santé 21 commence le 1er mai 2017!
__________________________________________________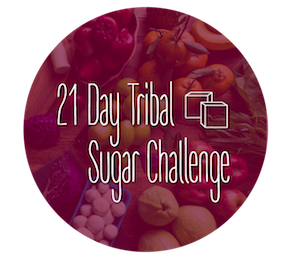 What is the 21-Day Tribal Sugar Challenge?
The 21-Day Tribal Sugar Challenge was created by a tribe of Holistic Nutritionists to support individuals with their overall health and wellness goals. This specific program focuses on eliminating added sugar from your diet for a 3-week period. Research has shown that decreasing your sugar intake can reduce inflammation, increase energy and have an overall effect of wellbeing (mental clarity, vitality, possible weight loss).
This program includes:
Daily emails offering ongoing support
Inspiration and motivation
Daily Sugarless Recipes
Useful tips and links to research articles
Expertise from Registered Holistic Nutritionists
Added expertise from a Mental Health Counsellor
Access to a closed Facebook group where you can find support from others doing the challenge with you.
This program is offered periodically throughout the year for $21 (incl. HST). To register for the program or get more information, email us directly at cestlaviewellness@gmail.com.
_________________________________________________
What is the difference between a Dietician and a Holistic Nutritionist?
Registered Dieticians strictly adhere to guidelines regulated by the Government and will often make recommendations based on the Canada Food Guide. They tend to look at total calories in food and work within that context. Dieticians often work in an institutional setting (hospitals, school boards, retirement residences or other government-sponsored organizations). Registered Dieticians work under the direction of Medical Doctors providing specific diets for various medical conditions.
As Holistic Nutritionists, our mandate is to promote a healthy diet and lifestyle that encompasses body, mind and spirit. Our belief is that everyone is biochemically different; therefore we work with clients one-on-one to assess their needs and evaluate their individual nutrient requirements. We do not follow Canada's Food Guide but rather adhere to the principles of healthy, whole, organic and nutritious food choices. We advocate a balanced approach to life, aiming to increase vitality, wellbeing and decrease stress. Holistic Nutritionists are more interested in educating clients on the benefits of nutrients in food. We often work under the guidance of Naturopathic Doctors or as part of a wellness team of Healthcare practitioners (i.e. chiropractors, mental health counsellors, massage therapists, etc.).
---