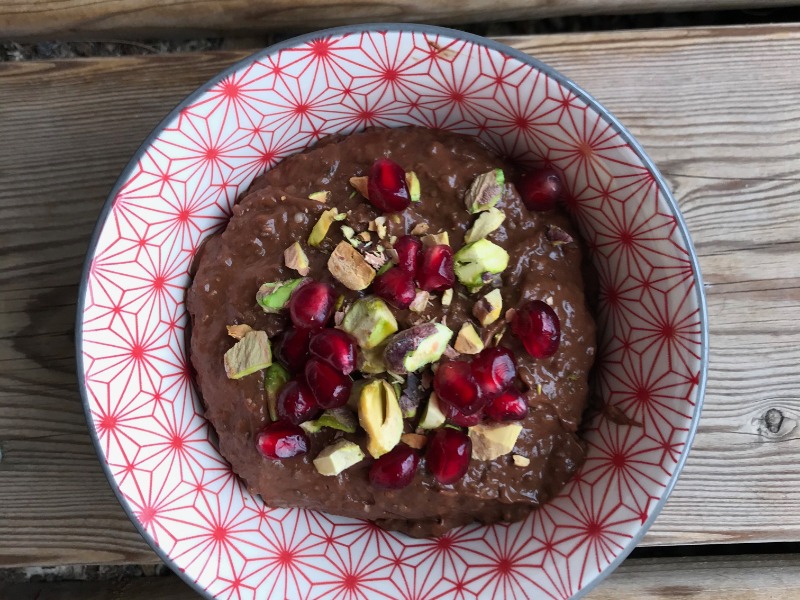 The Perfect Sugarless Alternative to Dessert Puddings
A chocolate pudding for breakfast? Why not! Especially when it is full of delicious healthy ingredients and has no added sugar. Our Chocolate Breakfast Pudding contains healthy fats, lots of fibre, and protein. It will keep you satiated until you next meal. Have it for breakfast or as a healthy afternoon snack.
Ch..ch..ch..chia!
It's time to forget the commercials of the 1980s of the chia pets and embrace this wonderful superfood. Apart from our Chocolate Breakfast Pudding, feel free to add it to smoothies, other puddings, or as a topping on salads, oatmeal, granola, etc.
Chia Seeds: Natural Gut Healers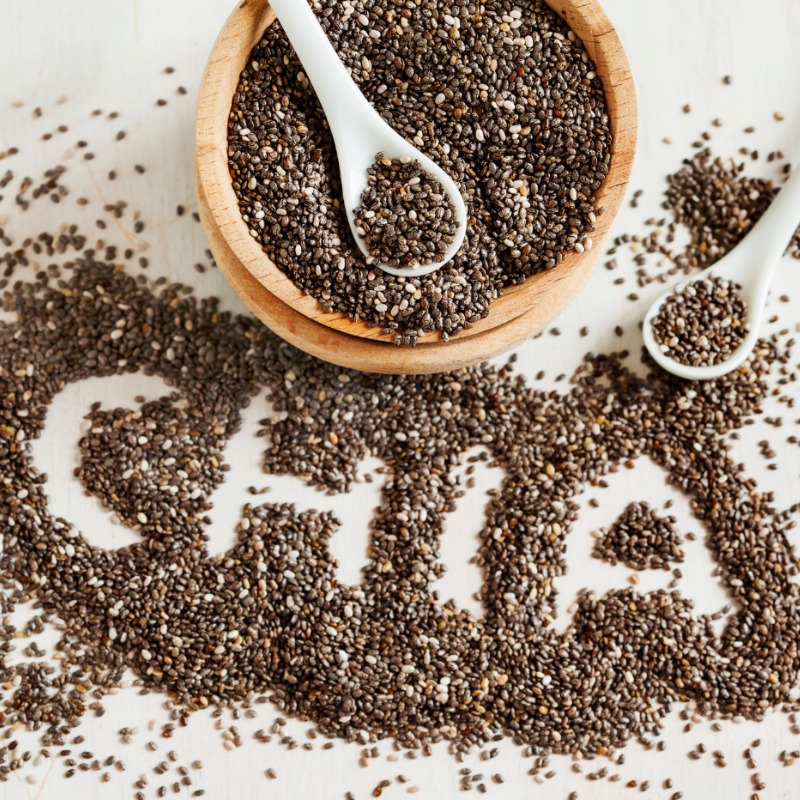 Our Chocolate Breakfast Pudding provides 2 tbsp of chia seeds per serving. We love chia seeds because they are a great source of soluble fibre and mucilage. That is the gooey texture that the seeds get when they are moistened. This mucilaginous texture makes them very soothing and healing for the mucous membranes of the whole digestive system. Two tablespoons of chia seeds provides 11 grams of fibre. A diet high in fibre is known to balance blood sugars, slow down digestion, and keeps us satiated longer. It may also reduce LDL cholesterol.
The second reason we love chia seeds so much is that 60% of the oil they contain is from Omega-3 Fatty Acids. A diet rich in Omega-3 helps to reduce inflammation in the body and nourish the whole nervous system.
There are many other benefits that have been scientifically proven regarding chia seeds; they are a great antioxidant, a laxative, an antidepressant, and they help improve vision and immunity.
Incorporating chia seeds regularly to your meals is a great way to stay healthy. Ch..ch..ch..chia!
Click chocolate-breakfast-pudding for the printable version of this recipe.
Makes 1 servings 
Prep time: 10 minutes
Soaking time: 15 minutes
What you need:
2 tbsp chia seeds
1/4 cup unsweetened almond milk
1/2 ripe banana
1/2 avocado, seeded and peeled
1 tbsp hemp seeds
1 tbsp cocoa powder (or more to taste)
pinch salt
Toppings
1-2 tbsp pomegranate seeds
1-2 tbsp chopped pistachios
What you do:
In a small bowl, soak the chia seeds in the almond milk. Let stand for 15 minutes.
In a small food processor or blender, combine chia mixture with all the other ingredients (excluding toppings). Blend until you get a homogenous pudding-like texture. There might still be some whole seeds in the mix and that is fine.
Top with the pomegranate seeds and chopped pistachios.
Enjoy right away or refrigerate until ready to eat.
Nutrient Information per 1/2 cup:
Fat 38g     Carbs 43g     Fibre 19g     Sugar 12g     Protein 14g
*Culinary Tips:
If you use any toppings such as other nuts, berries, or other fruits.
You can use any non-dairy milk to soak the chia seeds…or even filtered water.
If you find the pudding too thick, feel free to add some more non-dairy milk to the mix.
Bon appétit!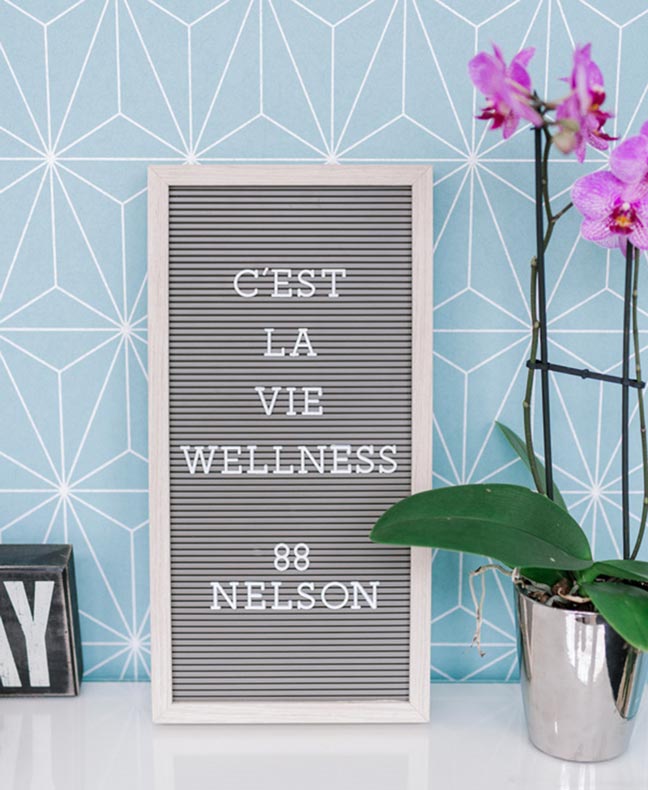 When it comes to food, the whole C'est La Vie Wellness team is on board. Some of us love to create while others enjoy testing some of our latest creations. Enjoy trying these recipes and please share pictures on your social media…and make sure to tag us! Bon appétit!