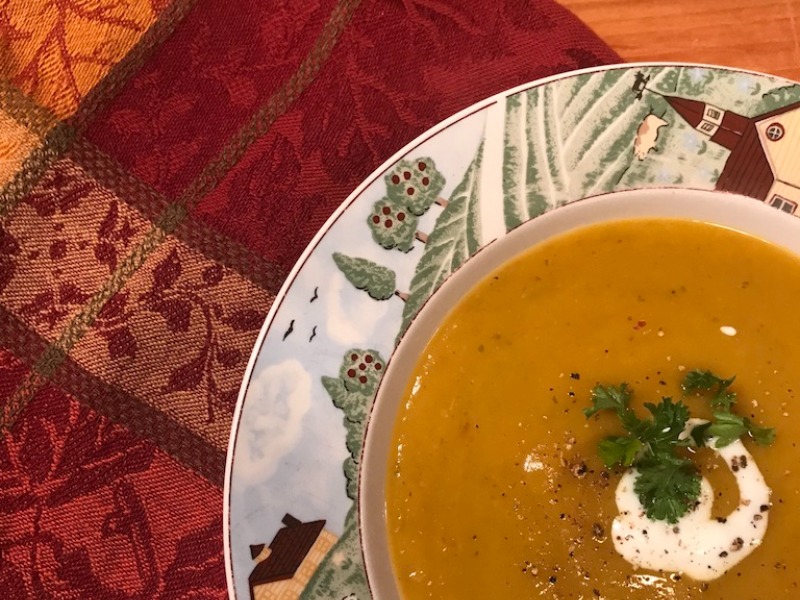 Autumn means cool sunny days, colourful leaves, and lots of pumpkins. Our soup will keep you warm on those cooler days. Packed with warming spices, we add apple pieces for a touch of sweetness. Enjoy this easy recipe. 
Makes 6 servings
Prep time: 15 minutes
Cook time: 30 minutes
What you need:
2 tsp coconut oil
1 large onion, chopped
2 cloves garlic, minced
1 tbsp grated gingerroot
1 tsp curry powder
1 tsp ground cumin
1 tsp turmeric
3 cups bone broth
1 large apple, chopped
2 cups pumpkin purée
2 large carrots, chopped
2 medium potatoes, chopped
1/2 cup fresh parsley, chopped (optional)
1/2 tsp salt
Freshly ground black pepper (to taste)
1 cup coconut milk
What you do:
Heat coconut oil in a large saucepan over medium heat. Add onions and sauté until soft. Add the garlic and ginger. Sauté an extra minute. Add all the spices and mix in. Continue cooking until fragrant.
Add the carrots, potatoes, pumpkin, apple and parsley. Pour in the bone broth and mix. Season with salt and pepper to taste.
Simmer for 15-20 minutes or until all veggies are soft. Using an immersion blender (or upright blender), blend soup until you get a nice creamy consistency. Add the coconut milk and mix well.
Top with yogurt and fresh parsley.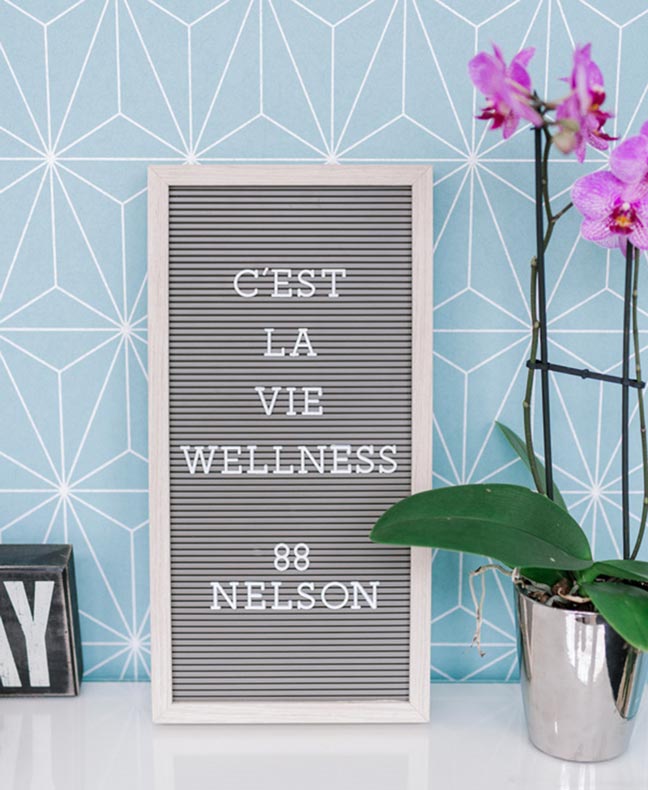 When it comes to food, the whole C'est La Vie Wellness team is on board. Some of us love to create while others enjoy testing some of our latest creations. Enjoy trying these recipes and please share pictures on your social media…and make sure to tag us! Bon appétit!