Bone broth is so easy to make and provides many health benefits. It is rich in protein and collagen, providing essential nutrients for the health of the mucous membranes of the gastro-intestinal tract. Make it the base of your soups and stews, or cook your favourite grains in it.
Makes approx. 10 cups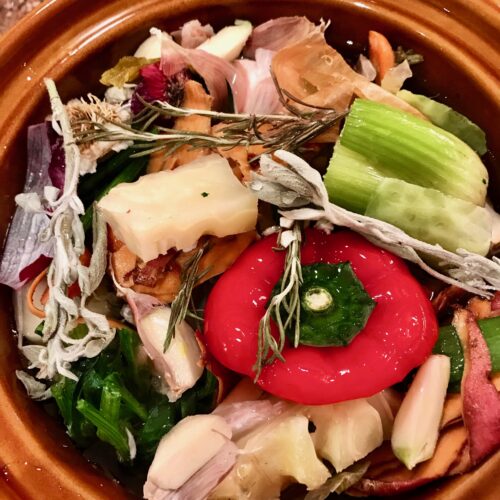 Prep time: 10 minutes
Cook time: 10-12 hours on LOW
What you need:
1 Ziploc bag full of vegetable peels, stems, cores, etc.*
7 cloves garlic
3-4 lbs. organic meat bones or leftover bones from one roasting chicken**
2-3 dried bay leaves
1 tablespoon sea salt
1/3 raw apple cider vinegar 
What you do:
Place all ingredients in a slow-cooker.
Add enough pure filtered or spring water to cover the bones and all the vegetables.
Cook on low heat for 10 to 12 hours (you can cook longer and get even more nutrients).
Pour the broth through a fine-mesh strainer and discard all the bones and vegetables.
Taste the broth and adjust seasoning to taste.
Store in the fridge for up to 3 days or in the freezer for up to three months.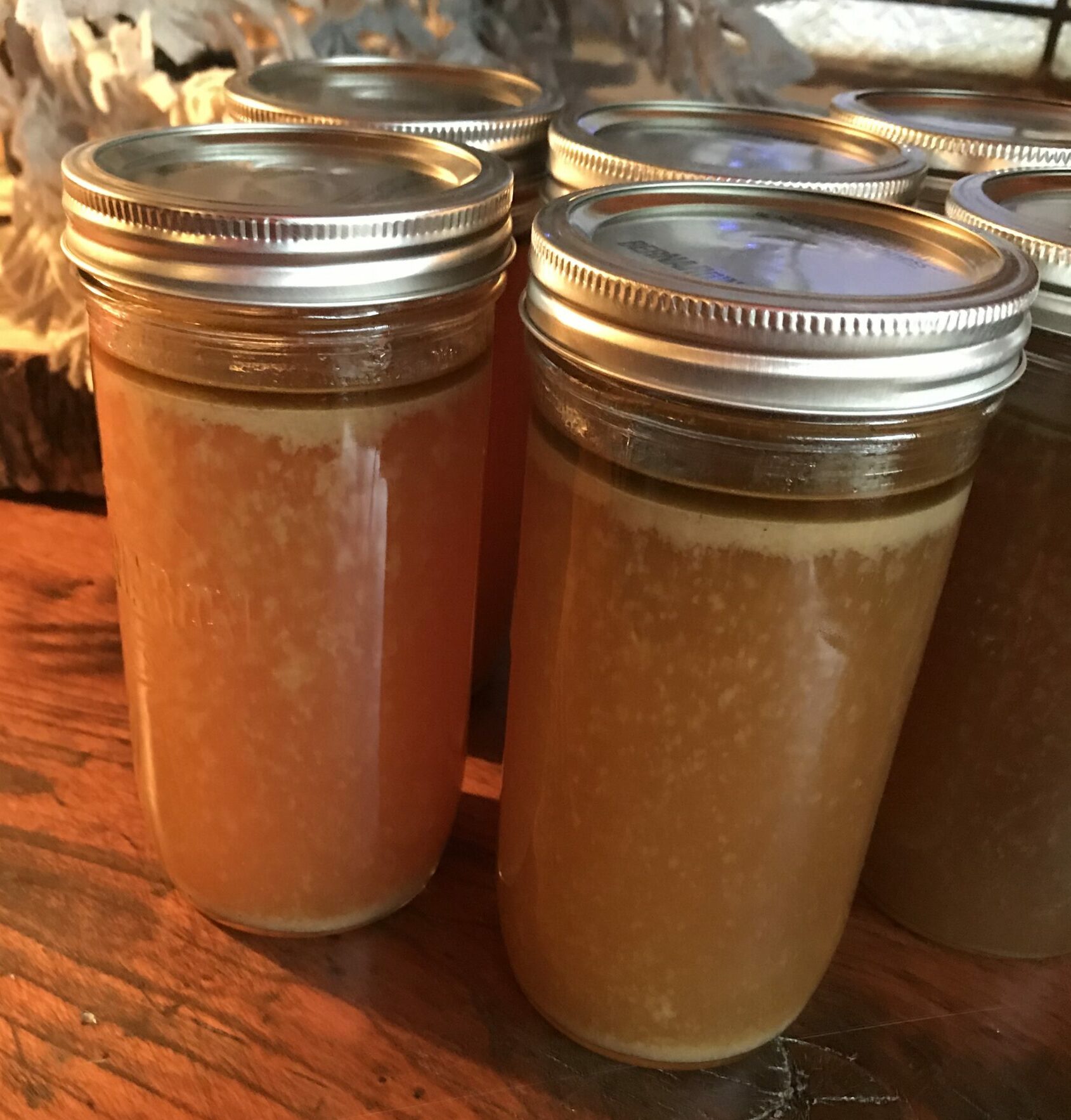 Useful tips:
*Keeping vegetable "scraps": As you use vegetables in various recipes, keep the peel and discarded pieces and store them in a Ziploc bag in the freezer.  Keep adding to the bag until it is full.  Then it's time for bone broth.
**Vegetarian version: omit the bones and use vegetables only.
Fresh vegetable alternative: if you don't have any vegetable scraps, then use 2 unpeeled carrots, 2 stalks of celery with leaves, one medium onion with skin, and one leek.  Chop in big pieces and add to the crockpot.