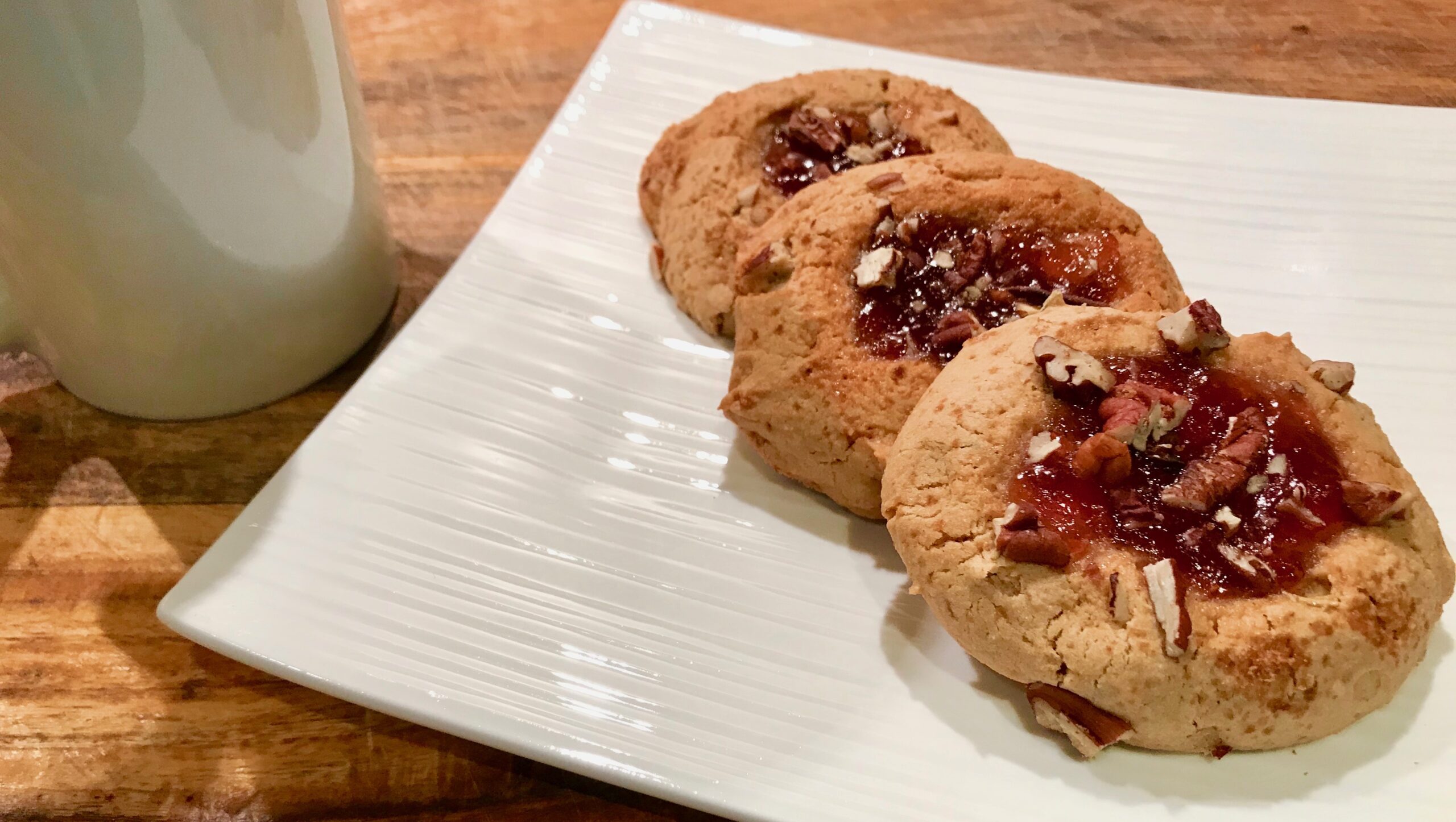 This "sconie" was inspired by a traditional scone recipe that is a favourite in the Desforges-Bell household. In order to satisfy more restrictive diets, we have played around with this recipe to obtain a gluten-free version. The result is halfway between a scone and a cookie, hence the name "sconie". Enjoy these with your favourite cup of tea as a great afternoon snack. 
Makes 12 servings (or 12 cookies)
Prep time: 15 minutes
Cook time: 30
What you need:
1 1/2 cup all-purpose gluten-free flour
1/4 cup unrefined coconut sugar
1 tsp baking powder
1 1/2 tsp fresh rosemary, chopped
1/8 tsp sea salt
3 tbsp cold butter, cubed
1/2 cup full-fat coconut milk (from the can)
1/4 cup strawberry jam
1/4 cup chopped pecans
What you do:
Preheat oven to 375F. Line a baking sheet with parchment paper and set aside.
In a medium bowl, mix together the dry ingredients (flour, sugar, baking powder, rosemary, and salt). Add the cold butter and cut in with a pastry cutter or a fork, until you get a mixture that resembles a coarse meal.
Add the cream and mix well until the mixture thickens up.
Using a large spoon, scoop some of the mixture and drop onto your baking sheet. Flatten with fingers if necessary to form a thick cookie. Using a smaller spoon, add some strawberry jam to each cookie by pressing into the middle of each one. Top with some chopped pecans. Dust with some extra coconut sugar if desired.
Cook in preheated oven for 25-30 minutes or until cookies are golden brown and firm to the touch. Let cool over a wire rack. Enjoy with your favourite cup of tea!
Bon appétit!
Useful tips:
You can use 1/2 tsp of dried rosemary instead of fresh.
You can replace the strawberry jam with any fruit jam or jelly.
Serving size is one cookie.
Refrigerate in an airtight container for a week, or freeze for up to 3 months.