Our Approach
C'est La Vie Wellness is a holistic health and wellness clinic based in Oakville, Ontario. Our team of health and wellness experts works in collaboration with patients and clients to guide them towards a healthy, balanced lifestyle. Drawing upon holistic and natural health solutions, we provide knowledge and strategies to improve our patient and client's overall wellbeing.
The C'est La Vie Wellness team is a group of dedicated holistic health practitioners and specialists ready to help you achieve your wellness goals. Get to know our team a little better by reading our professional experience and background below. As always, feel free to contact us for any additional information.
Our Story
Health and fitness have always been core values in our family. It only seemed natural to develop a family business with a focus on overall wellbeing whether physical, mental, or spiritual. After Lyne graduated from the Canadian School of Natural Nutrition as a holistic nutritionist, she decided to form the C'est La Vie Wellness business with her daughter Danika, a mental health counsellor. Once her other daughter Sofie graduated as a naturopathic doctor, it was time to open our own bilingual clinic in the heart of Bronte, Oakville. Since then, we have expanded the C'est La Vie Wellness team to include more services and products for the community. Our clinic is a warm and welcoming space. Feel free to come and visit us.
Follow us on Facebook and/or Instagram @cestlaviewellness and get inspired!
Meet the C'est La Vie Wellness Team
Get to know the C'est La Vie Wellness team a little better by reading our professional experience and background below. As always, feel free to contact us for any additional information. 
We love to work together to offer a series of workshops, talks, cooking classes, or online programs on various topics relating to health and wellness. We have worked with fitness groups, non-profit organization, corporations, and schools. We can tailor workshops to the age, size and general needs of any organization.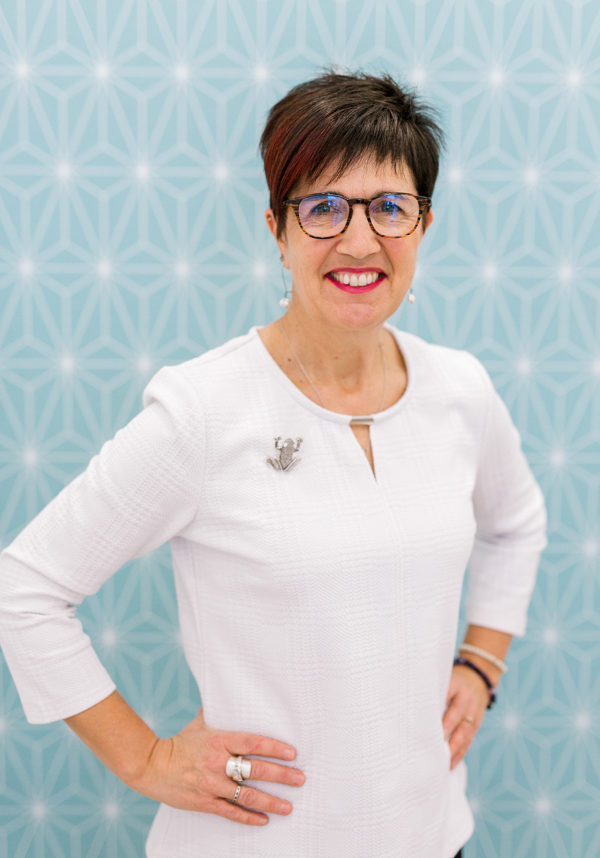 Lyne Desforges, B.Ed
Clinic Director
Registered Holistic Nutritionist
Culinary Nutrition Expert

Educating, motivating and teaching have always been important aspects of my professional journey, my careers as a High School Teacher to Library Technician and now as a Holistic Nutritionist. Those 25 years of experience in the education system combined with my various nutrition certifications have allowed me to pair my passion with key education strategies to empower my clients in making healthier choices.  Through workshops, cooking classes, customized menus, and online programs, I guide clients towards healthier food choices and eating habits.
Every fall, I work as a coach with the Academy of Culinary Nutrition, guiding 15-20 students through the Culinary Nutrition Expert program. I love seeing the progress of each student as they discover the therapeutic power of food and as they have fun cooking up a storm in their kitchen. 

Please visit my LinkedIn profile for more information about my ongoing education and professional experiences. You can follow me on Facebook or Instagram @lynedfoodie to see what I am cooking in my own kitchen these days!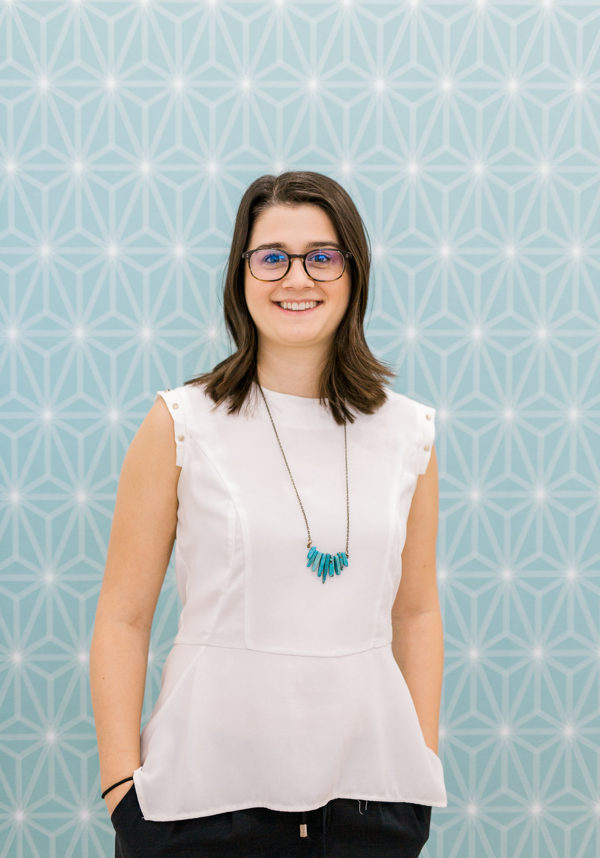 Dr. Sofie Desforges-Bell, BSc, ND
Naturopathic Doctor
After graduating from Wilfrid Laurier University in 2013 with a BSc in Biology & Psychology, I wanted to put my scientific knowledge and passion into practice. I furthered my studies and graduated with a Doctor of Naturopathy degree from the Canadian College of Naturopathic Medicine in the spring of 2018. 
I was drawn to naturopathic medicine as it allows me to explore the root cause of disease in a holistic manner. It offers natural treatment modalities that address mind, body, and spirit. Naturopathic medicine incorporates evidence-based research and traditional modalities. This satisfies my inquisitive mind and let's me explore the more energetic levels of healing. I support patients by developing individualized treatment plans that address diet and lifestyle in order to achieve optimal health. 
I strongly encourage my patients to be their best health advocate. As a Naturopathic Doctor, I am there to guide, educate, and empower my patients along their journey to find balance in their everyday lives.
Please visit my LinkedIn profile regarding my ongoing professional development and experience. You can follow me on Facebook or Instagram @dr.sofie.nd where I am happy to share my knowledge.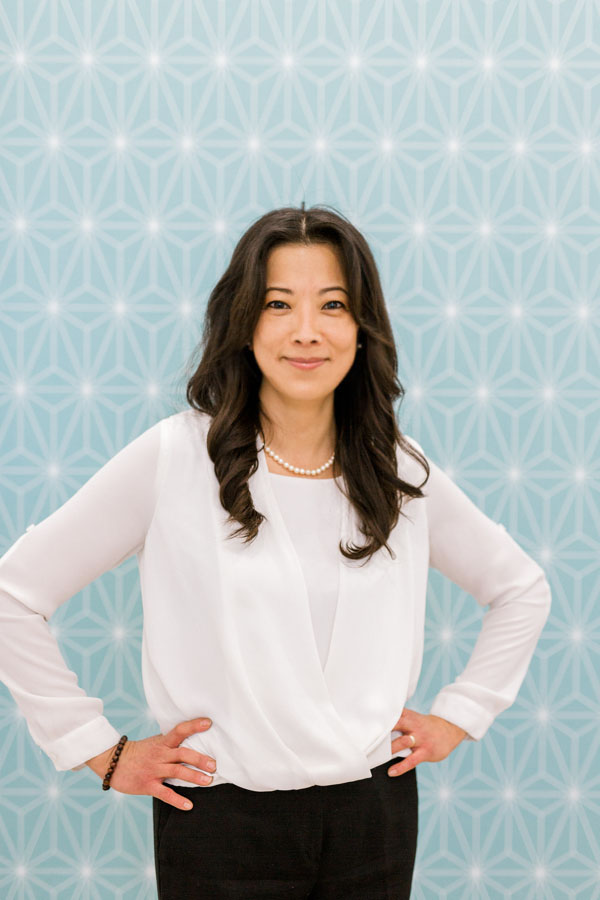 Helen Kwon, R.H.N., CFNC, CRMT
Certified Reiki Master Teacher
Certified Spiritual Life Coach
Intuitive Healer
Registered Holistic Nutritionist
Certified Functional Nutrition Coach
As a Holistic Practitioner, I use my intuition as a means to connect with my clients on a deeper level. Through my own journey of healing and awakening to my true purpose, I discovered my gift as an Intuitive Energy Healer. I am now a Certified Spiritual Life Coach, a Reiki Master Teacher, a Certified Functional Nutrition Coach as wells a Registered Holistic Nutritionist.

Lasting transformation only begins when you release your fears and your own limiting thoughts and beliefs. You can then get to the root cause of any challenges you may be experiencing in your life. The road to self-healing takes place on many different paths. I guide and support you throughout your journey, as you peel back the superficial layers and discover who you really are. By aligning your overall well-being, body, mind and soul, you will begin to experience a shift within yourself and start to live your life on your own terms with clarity, confidence and purpose.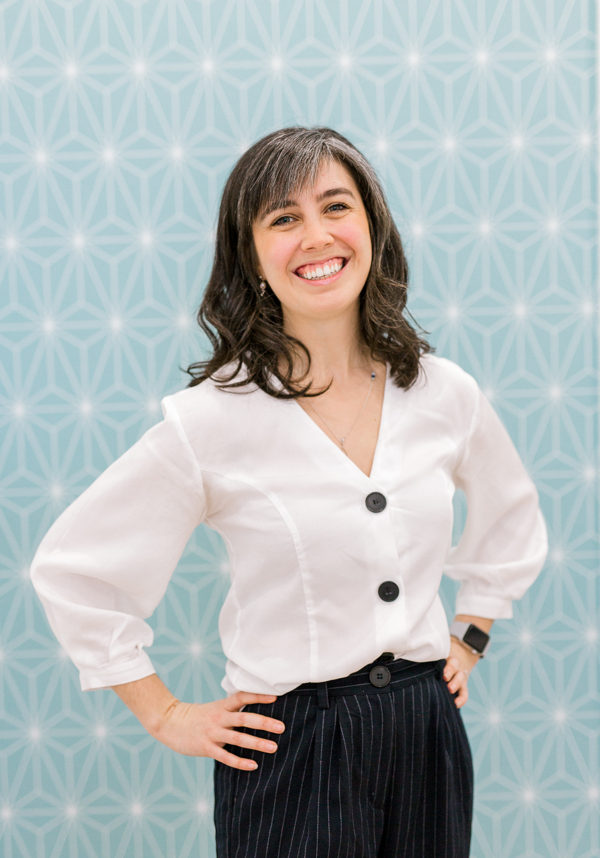 Danika Desforges-Bell, MSc. Ps.ed.
Mental Health Counsellor, OAMHP 4913-G
Behaviour Consultation and Intervention

While completing my education in Psycho-éducation at the Université de Montréal, I did internships at a Community Center for adults dealing with psychiatric diagnoses (schizophrenia, mood disorders), in a hospital working with children in Child Psychiatry, and in an elementary school implementing Bullying Prevention programs.
Back in Toronto, I combined my psycho-educational and cognitive-behavioural practices to new therapeutic strategies, when working with Morneau Shepell's EAP crisis line and single-session therapeutic support. I honed my skills by leading clients through talk-therapy, solution-focused therapy and mindfulness. During my time there, I provided short & long-term support through an online CBT-inspired platform which helped shape my therapeutic style for my ongoing work at C'est La Vie Wellness.
In my current job as Clinical Manager of Behavioural Interventions with the CSCMonAvenir* school board, I provide guidance and clinical supervision to 10 behavioural consultants (a job I held previously). Through these various experiences, I have developed key active listening and coaching skills as well as realistic & useful strategies/interventions with children, school staff and parents which I can now apply in private practice at CLV. 
My focus at CLV is to support children, parents and individuals by providing them with concrete tools and strategies to cope with their personal challenges. This includes various therapeutic styles & inspirations: CBT, DBT, Mindfulness, SFT, psycho-educational, etc. Feel free to contact me directly to schedule a free initial phone consult or by visiting my Psychology Today profile.
*Due to a conflict of interest, I am unable to provide individual or family counselling to children currently attending any school within the CSCMonAvenir school board.
Resources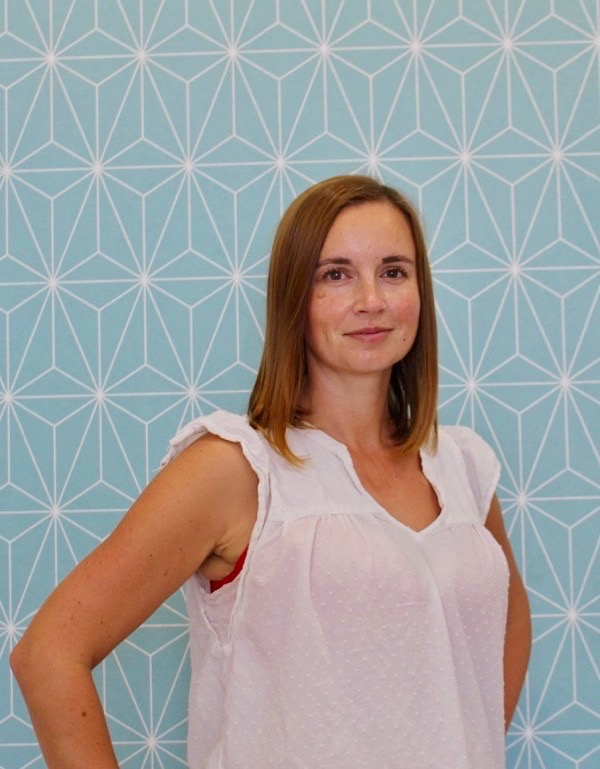 Lucy Staves, R.C.R.T
Registered Reflexology Therapist
Member of The Reflexology Association of Canada
After having my second child I decided to seek out the elusive work/life balance.  I had worked in marketing for the previous decade and was trying to juggle parenting with a demanding career at a national newspaper.  I was totally burned out.  I'd been having Reflexology to help manage my stress levels, and after some soul searching I left my job and trained to become a Reflexology Therapist.  I studied at The Complementary Therapy School in London, England, under Melanie Bell and completed my Level 5 Practitioners Diploma in Clinical Reflexology, passing with Distinction.  I moved to Canada in 2018 and I am a certified member of the Reflexology Association of Canada, making me a fully Registered Canadian Reflexology Therapist (RCRT).
I see clients from all walks of life but some of my areas of interest and expertise include stress management, women's health (including fertility, pregnancy and post-partum), and sleep problems.  Life is busy – we tend to take on too much and put ourselves at the bottom of a very long to-do list.  But we can only give so much, and self-care is incredibly important for the body to function at its optimum level.  Reflexology promotes deep relaxation and allows the body time to realign and rebalance by reducing tension, improving circulation, and supporting the body's natural healing system.  Trust that I understand how important it is for you to take a little time out for yourself and to focus on your body and your wellbeing.  Self-care is not selfish, it is essential.
You can follow me on Facebook and/or Instagram @the_barefoot_brit for more inspiration.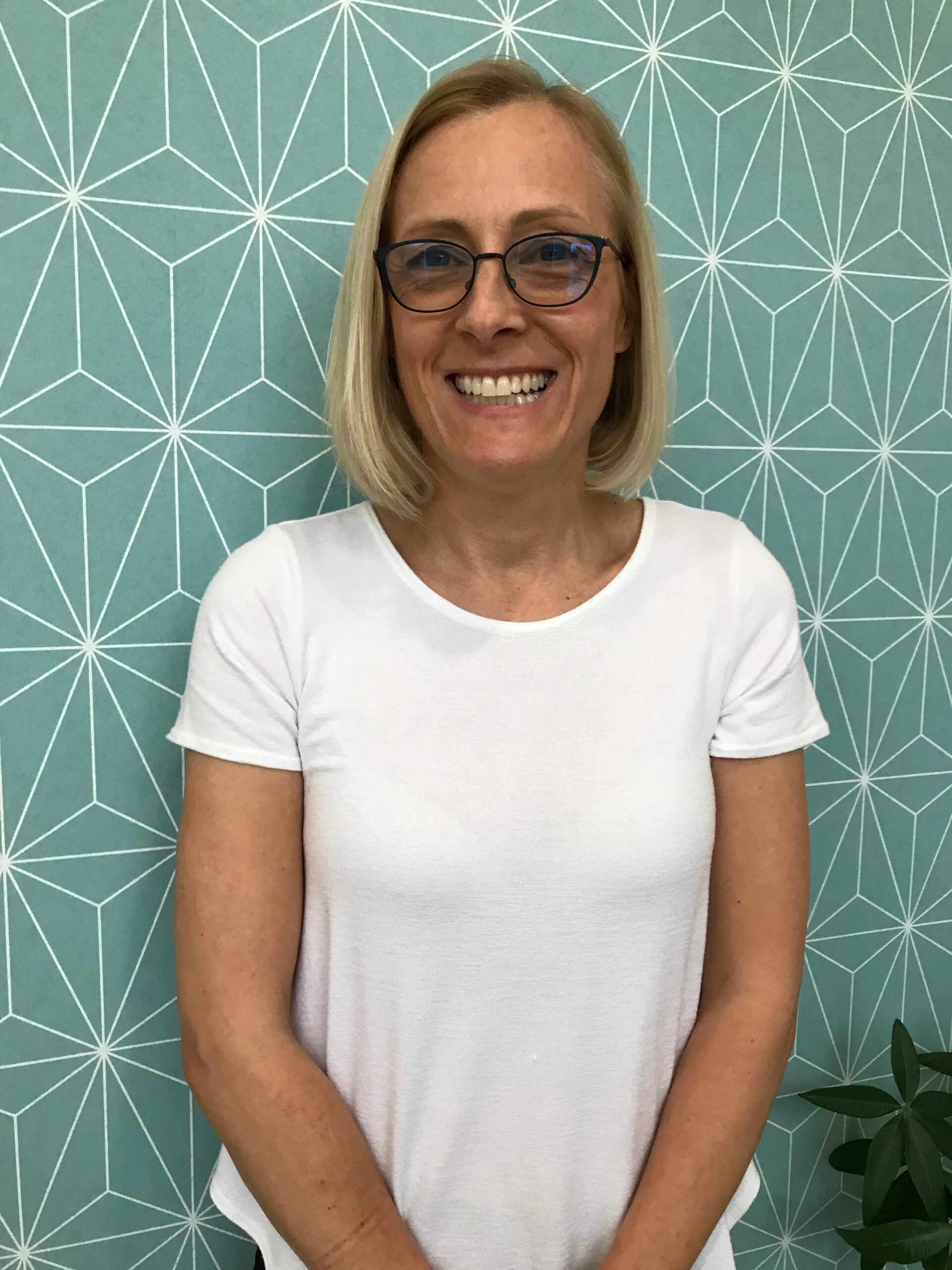 Karen Omand, B.A. Sociology, B.A. Thanatology
Thanatologist (Grief Counsellor)

The losses in my life, both death and non-death, have led me to become a Thanatologist (Grief Counselor). I specialize in helping those who have lost loved ones, as well as, those who have experienced non-death losses such as, divorce, infertility, chronic illness, and job loss, to name a few. 
I hold two BA degrees: Thanatology from the University of Western (the only Thanatology degree in the world) and Sociology from the University of Windsor. 
Certifications: Cognitive Behavioural Therapy (CBT), Complicated Grief (Prolonged Grief Disorder), Suicide Bereavement Clinician Training.
As a Thanatologist, I take a different approach to grief and loss than those in the Psychology field. I will not try to fix the problem of grief because grief is not a problem; grief is a form of love and it affects everyone at some point in their lives. Instead, I listen, validate, encourage, help you feel safe, and integrate the losses into your life while helping you find new purpose and meaning. I will be there to bear witness to your pain by companioning you through this difficult journey and offer unconditional support.
I have worked as a grief counsellor, facilitator in bereavement and support groups, led grief walking groups, supported suicide survivors, and provided palliative support for patients at the end of their lives.
Feel free to contact me directly to schedule a free 15 minute initial phone consult.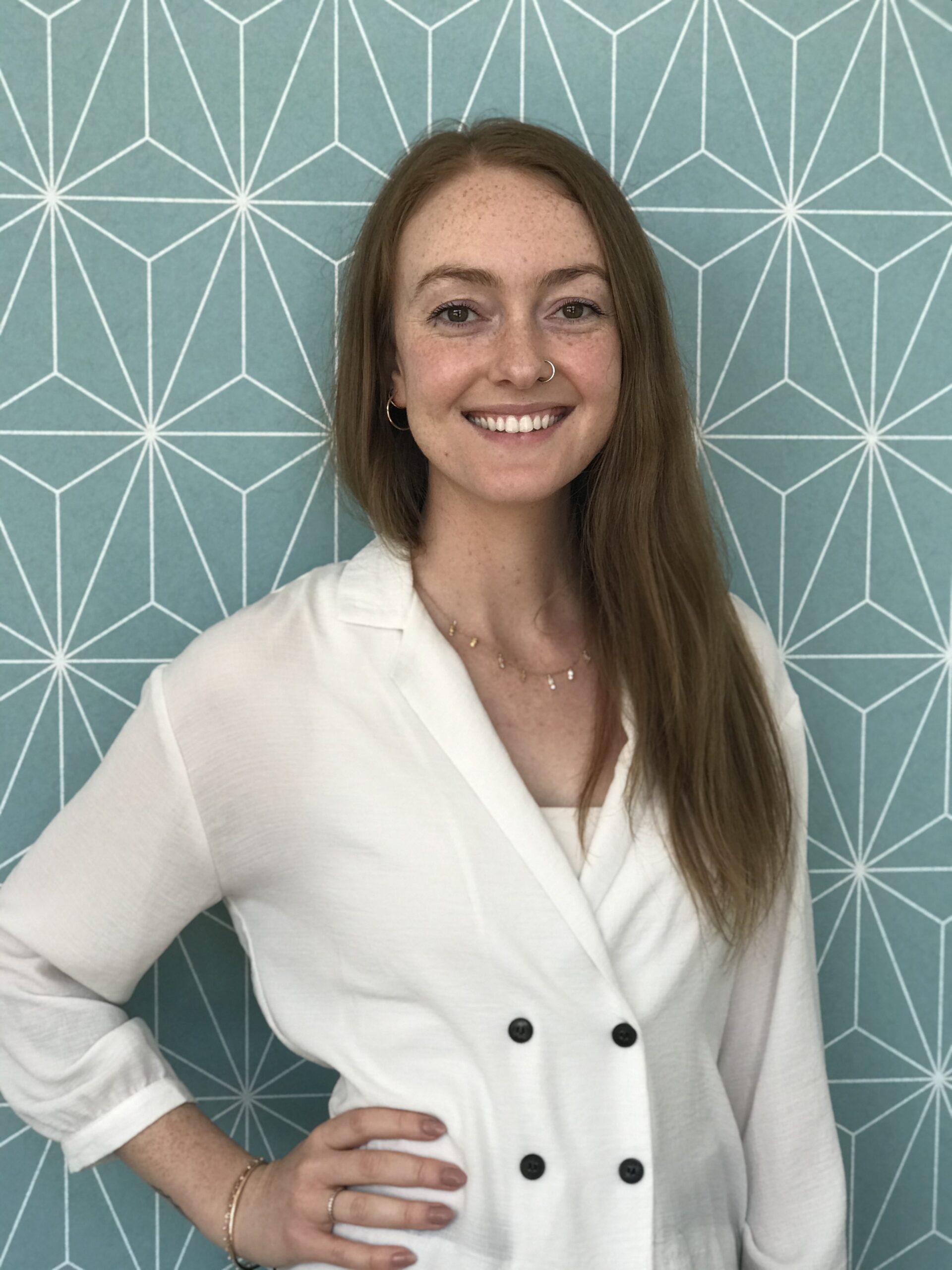 Gwyneth Hodgins, MSW, RSW
Registered Social Worker & Psychotherapist
Over my 7 years of experience, I've worked with individuals across the lifespan, from young children to senior adults. In my work as a Child and Family Therapist at SickKids Centre for Community Mental Health, I work with individuals and families struggling with a range of emotional and behavioural challenges. When working at Ryerson University's counselling centre, I developed a love for working with young adults, as they discover their identities and go through major life transitions. And in my time as a single-session tele-counsellor at Morneau Shepell, I honed my ability to make good use of every moment with a client. 
Currently, I specialize in working individually with teens and young adults, though I also work with individual adults, parents, and families as needed. My approach is a mix of several therapeutic modalities, including Cognitive Behavioural Therapy (CBT), Emotion-Focused (Family) Therapy (EFT; EFFT), Mindfulness-Based, Attachment-Based, and Trauma-Informed therapy. I also strive to provide an anti-racist, anti-oppressive practice. I believe that our thoughts, feelings, and behaviours are, in large part, a product of our experiences. When we've had hurtful or traumatic experiences, we adapt to keep ourselves physically and emotionally safe. Sometimes, those adaptations are no longer useful or helpful to us, and we need to learn new ways to manage. My goal as your therapist will be to provide a safe and attuned space in which to explore your thoughts, feelings, and experiences and navigate how you want to think and feel in the present and in the future. Feel free to book a free initial phone consult to see whether I'm the right therapist for you.