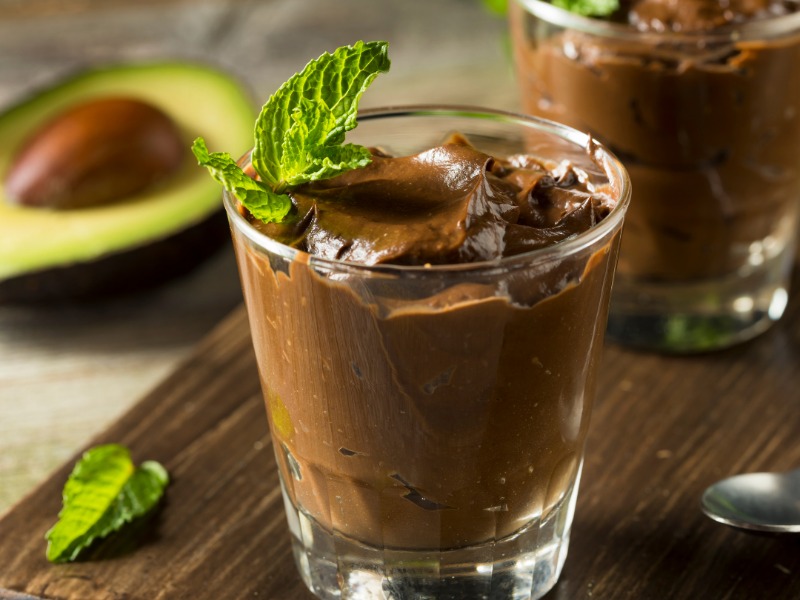 Sugarless and Delicious!
When craving something sweet, whip up our sugarless chocolate pudding. It will satisfy your hunger as well as provide proteins, good fat and fibre.
Love Those Avocados
Avocados are a great source of good fats and studies have shown that, as part of a well-balanced diet, they can lower the risk of heart disease, improve bad cholesterol levels (LDL) and lower oxidative stress in the bloodstream.
Click here for a printable version of this recipe.
Serves 2
Prep time: 10 minutes
What you need:
1 ripe avocado
1 ripe banana
1 Tbsp. raw cacao powder (or more to taste)
1 Tbsp. almond butter (or more to taste)
1 tsp. cinnamon (or less to taste)
Suggested Toppings:
Make it even more fun and nutritious by adding one or more of these toppings:
Toasted nuts or seeds
Fresh berries
Coconut flakes
Dried fruit
Cacao nibs
Chocolate pieces (chose at least 70% dark chocolate)
What you do:
Combine the first five ingredients in a food processor and blend until smooth.
Add your favourite toppings and enjoy.
Nutrient Information per serving:
Fat 20g     Carbs 26g     Fibre 11g     Sugar 8g     Protein 5g
Bon appétit!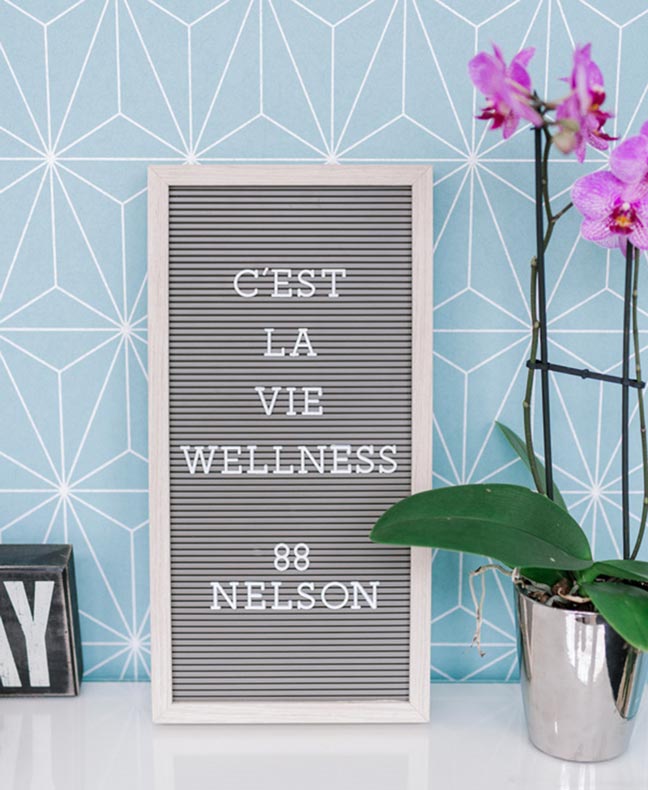 When it comes to food, the whole C'est La Vie Wellness team is on board. Some of us love to create while others enjoy testing some of our latest creations. Enjoy trying these recipes and please share pictures on your social media…and make sure to tag us! Bon appétit!