Upcoming Events
Sugarless in the Kitchen – A 14-Day Commitment to Better Health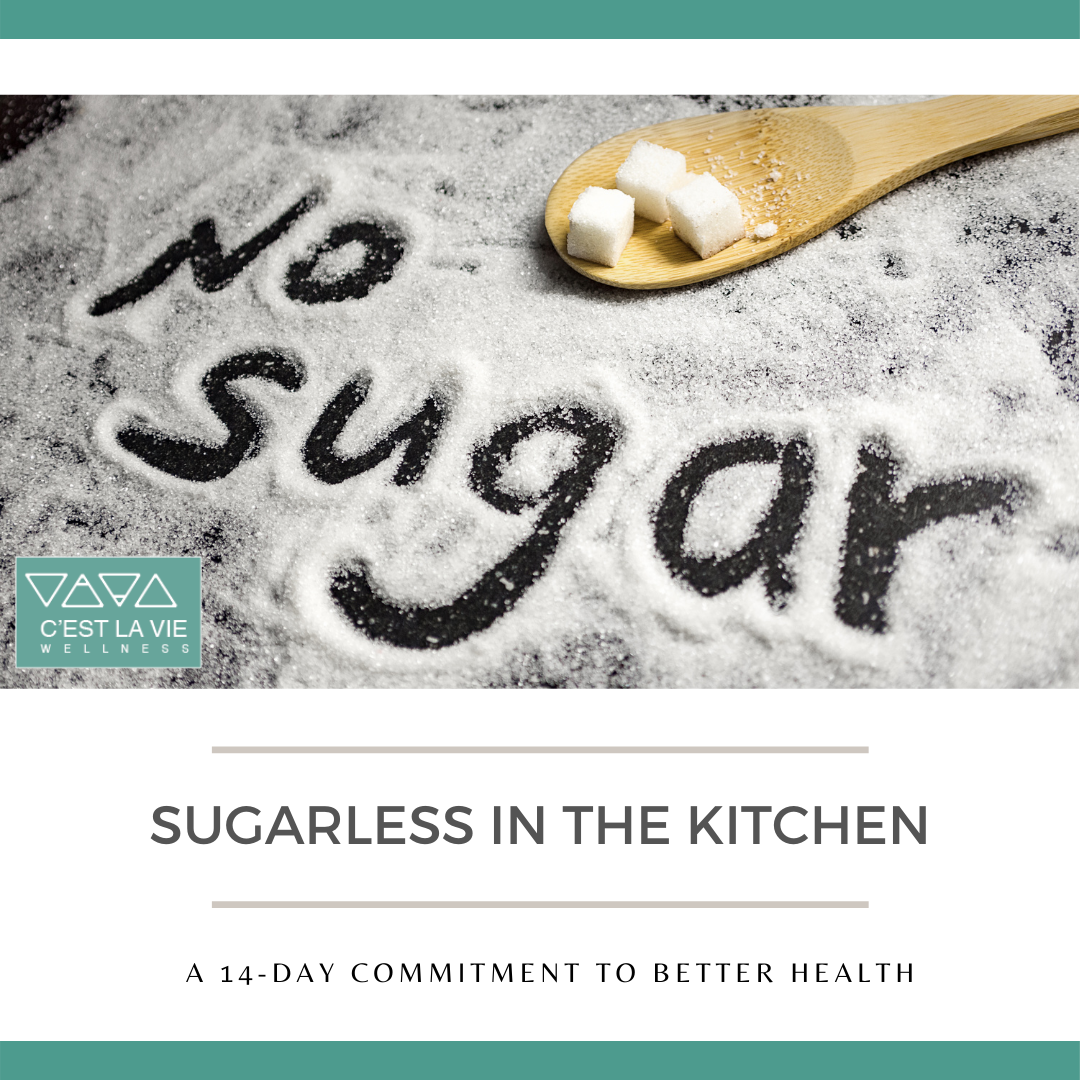 There No Better Time Than The Present!
Join us on January 17th as we start a 14-day journey into wellness by removing all added sugars from our diet. Yes, we want you to become Sugarless in the Kitchen!
This is a 14-day Online Program of Clean Wholesome Nutritious Meals.
As we struggle with lockdowns and various restrictions, this may be your chance to spend more time in the kitchen creating delicious, nutritious meals for you and your loved ones.
Let's eliminate all the refined sugar, refined carbs, processed or junk foods, and alcohol and replace it with nutrient-dense plant-based real foods. Our menus include vegetarians options. All recipes are gluten-free and dairy-free. We have revamped our popular program, included new recipes and kept some old favourites. Our menu plans include good amounts of daily fibre, fat and protein, for optimum health and digestion. We have included lots of immune-boosting foods as well! Many meals can be prepared in advance and we make maximum use of leftovers.
Want to know why eliminating added sugar is a good thing? Read Helen's personal story.
Included in the program:
14-day simple to follow meal plan with vegetarian options
Delicious easy-to-prepare sugarless recipes
Shopping list
Daily motivational emails, including tips and research-backed information
A private Facebook group to connect with like-minded health-conscious people
NEW – instructional videos and live Zooms to connect and guide you along the way
And, ongoing support from your two favourite Registered Holistic Nutritionists (Lyne & Helen) to help you stay on track!
ZOOM INFO SESSION
Want to know more about the effects of sugar on your health? Then join our info session on Monday, January 11th at 7pm. Click here to register.
When: From Sunday January 17th to Sunday January 31st
Fee: $19.95 (+ tax)
Register directly from our online store at this link. Feel free to email us or more information.