Upcoming Events
Spring Meditation Series with Helen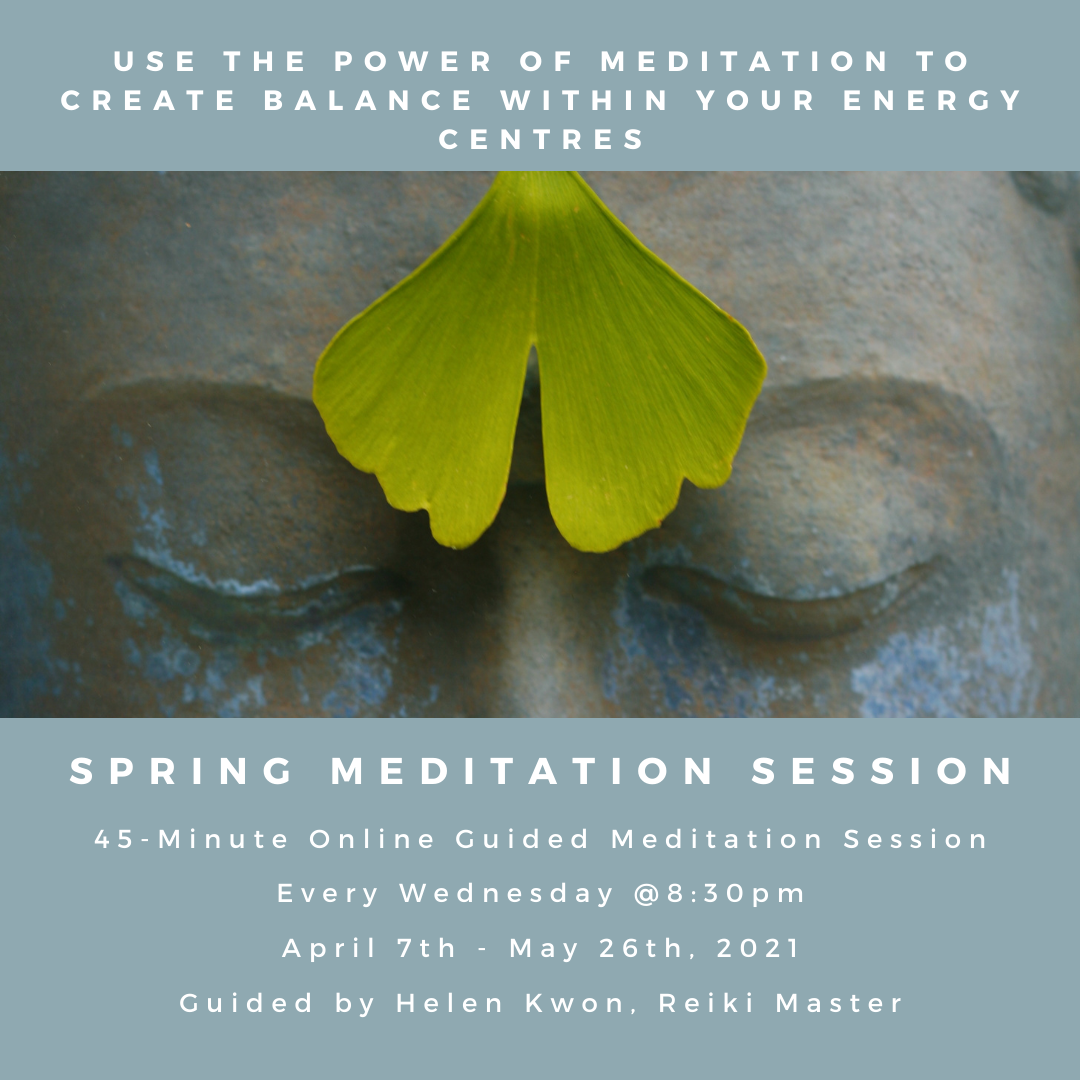 We are thrilled that Helen is back to offer another series of virtual Wednesday evening meditations through Zoom. Starting April 7th, this program will run for 8 consecutive weeks, finishing on May 26th.
Within each of us, there are energy centres that shape the essence of who we are physically, emotionally, mentally and spiritually. These energy centres are known as Chakras, a Sanskrit word meaning wheel or disk. When your Chakras are not in balance, the flow of your life-force energy becomes disrupted, resulting in stagnated energy that creates blockages. This in turn, may manifest as physical, emotional, mental or spiritual issues.
During this spring series, Helen will use the power of meditation to create balance within your energy centres. Each meditation session will start at 8:30pm and will last 45-minutes. An audio recording of each meditation will be provided to all those who registered.
The cost of this 'Spring Meditation' series is $55.00 plus HST ($62.15). Take a journey to discover the power of Chakra healing. Find out what you can do to restore balance in your life, body, mind and spirit. 
No meditation experience needed. Everyone is welcomed.
Register directly from our online store at this link.
When: Every Wednesday, 8:30-9:15 pm, April 7th - May 26th
Fee: $55.00 + $7.15 (HST) = $62.15
Register directly from our online store at this link. For more information, email Helen.