Sleep Workshop Series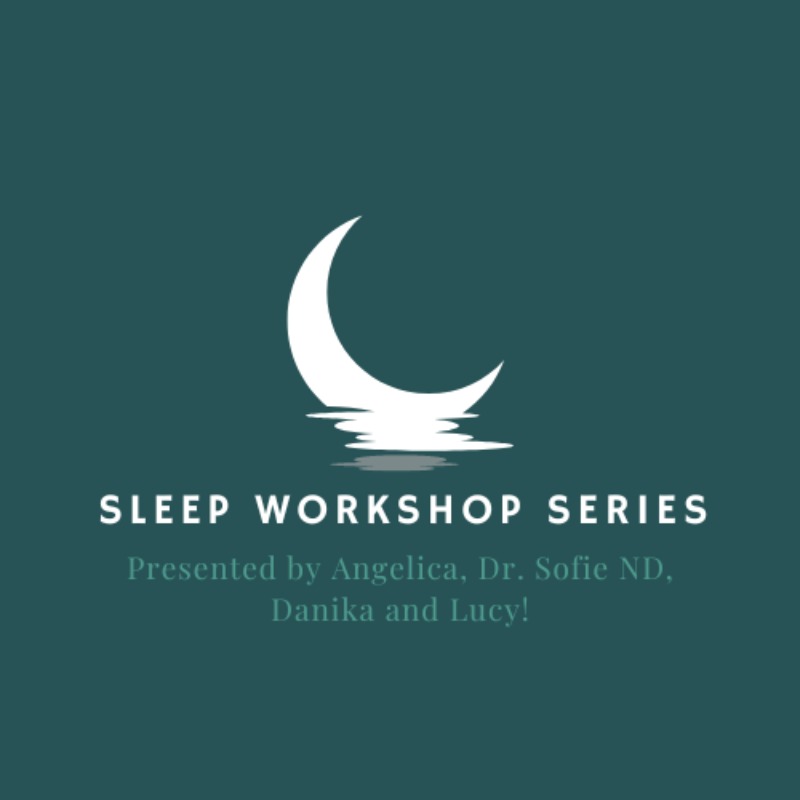 Join us for this in-person workshop series
for better sleep! There will be 4 workshop sessions, occurring every second Thursday starting November 3rd.
Session 1 with Angelica, Naturopathic Graduate
We begin with
sleep education.
Why do we need to sleep? Why is sleep important? What gets in the way of good sleep? How can we promote better sleep?
___
Session 2 with Dr. Sofie, ND

This session will focus on
naturopathic approaches to sleep.
Following session 1, Sofie will begin by revisiting your sleep goal and homework before continuing on with key treatments and sleep hygiene practices.
___
Session 3 with Danika, Mental Health Counsellor
We will address the
mental health obstacles to sleep.
Similar to Session 2, Danika will begin by reviewing your latest sleep goal and homework before exploring the strategies to overcome the mental health barriers to sleep.
___
Session 4 with Lucy, Reflexologist & Reiki practitioner
In this last session, we will focus on
mindfulness.
 Lucy will begin as Sofie and Danika did with a review of your sleep progress over the last 6 weeks before focusing on mindfulness strategies and practices for better sleep.
What's included:
4 in-person sessions (every second Thursday from 7-8:30pm at CLV clinic, starting November 3rd)
The

 

Therapynotes Sleep book

 

to track goals & progress (value $30)
20 min check-in call with Angelica between the 1st & 2nd session (value $50)
Sleep-focused acupuncture or cupping with Dr. Sofie, ND between the 2nd & 3rd session (value $115)
30 min single-session with Danika between the 3rd & 4th session (value $60)
30 min reflexology or reiki session with Lucy after the 4th session (value $50)
CLV eBook on Sleep with added workbook (journal prompts) for this workshop (value $20)
Tea and light snacks offered at every session.
When: Thursday November 2, 17, December 1, 15, from 7:00-8:30pm
Fee: $499
Register directly from our online store