Upcoming Events
Mindful Meditation with Helen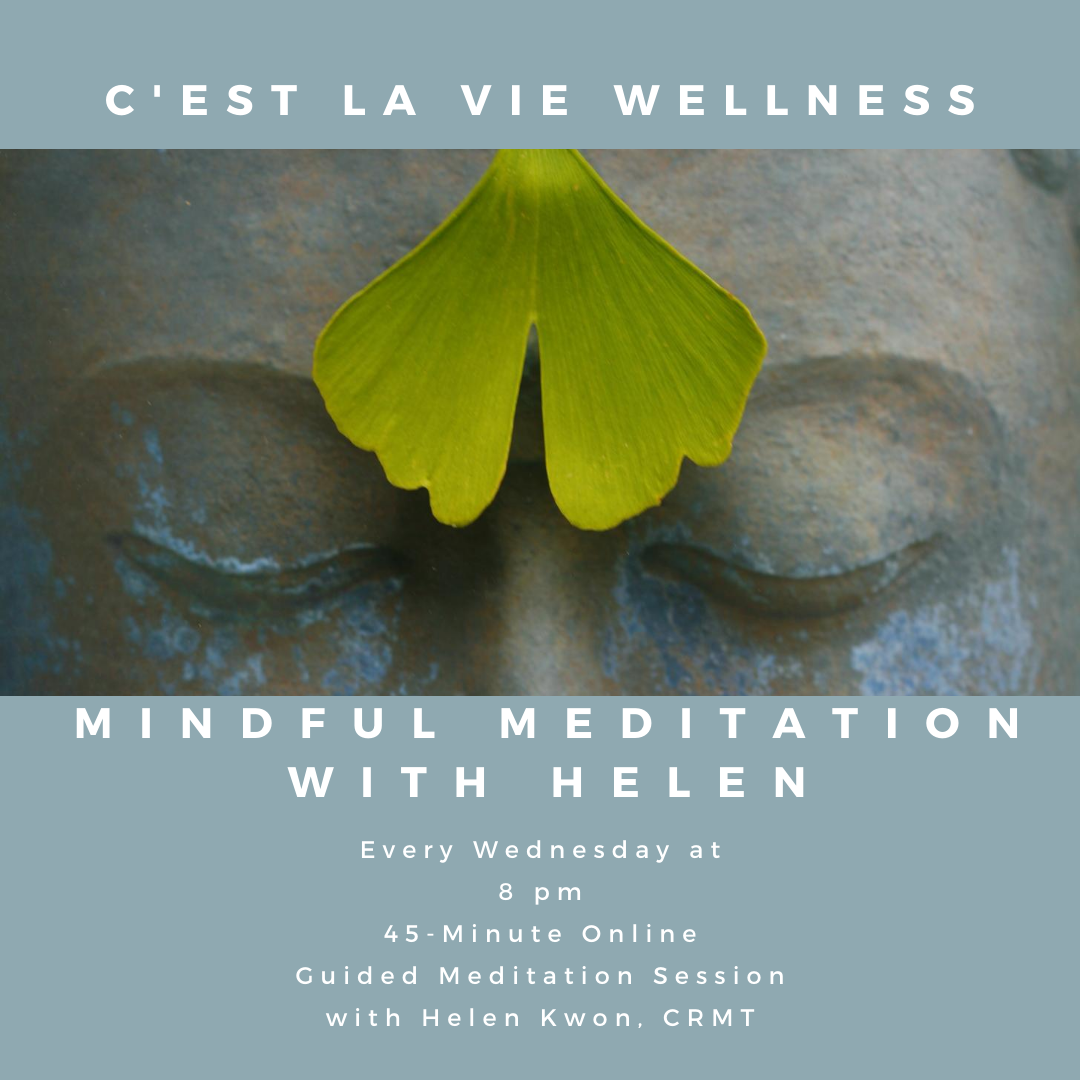 Join Helen this fall for another series of Wednesday evening meditations. Starting September 9th, this program will run for 8 consecutive weeks. All meditation sessions will be recorded and made available afterwards to all those who registered.
Mindful meditation is an opportunity to be still and present in your body, to help decrease stress, anxiety, fear, and to practice loving-compassion. No need to have experience to meditate. Just show up and follow along as Helen guides you gently through a calm and peaceful experience.
When: Every Wednesday, 8:00-8:45 pm, starting September 9th
Fee: $50 for all 8 meditations
Email Helen to register. Meditations start Wednesday September 9th.