Upcoming Events
Eat Clean with CLV – 8 Week Menu Subscription Plan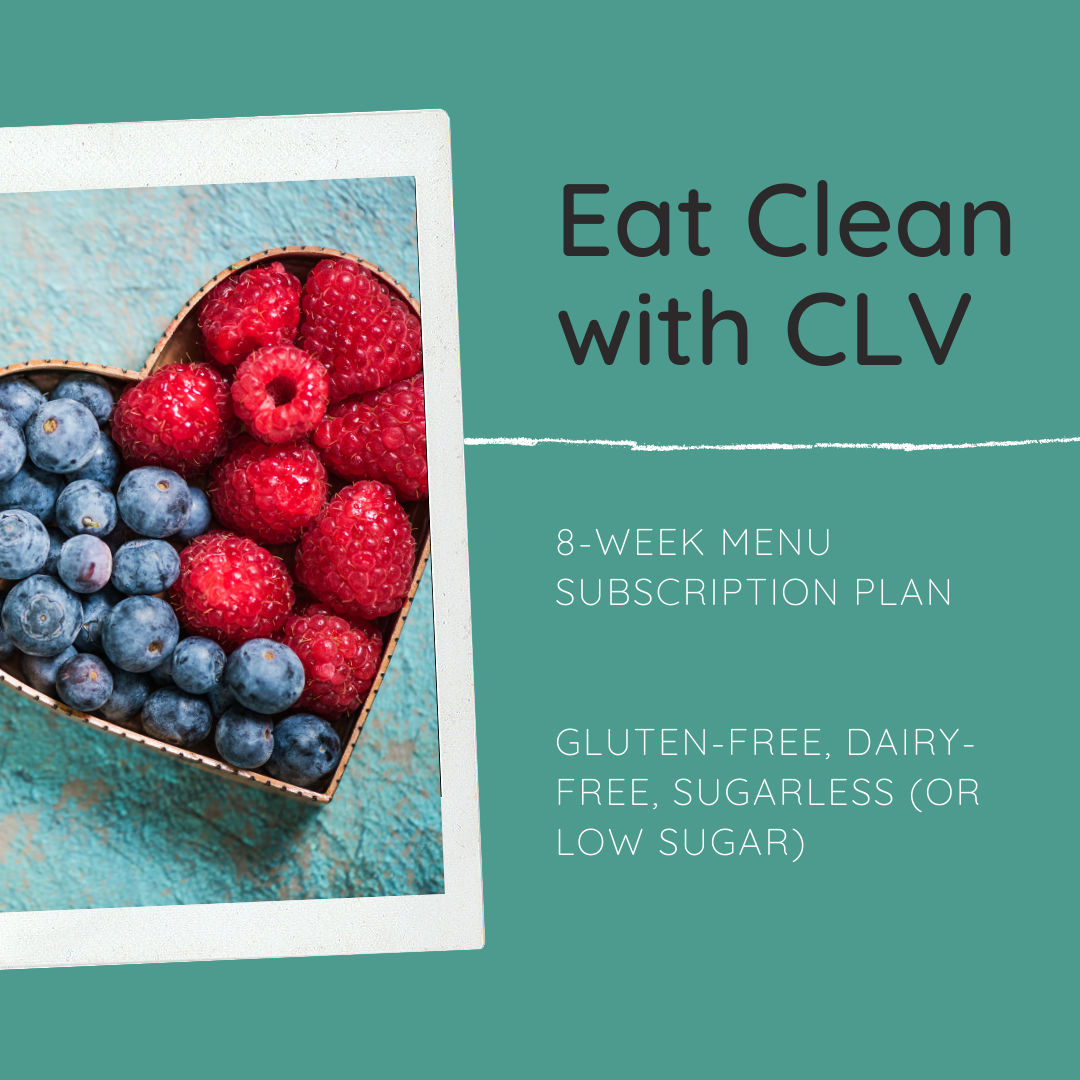 Need a little help staying on track with your healthy eating goals? We can help.
No more stress or worry about what to eat. The menu is done for you!
Feel good about feeding your family healthy meals.
Feel more energized and vibrant.
Get back to your healthy routine.
Leave the menu-planning to us! This is the perfect subscription program to take the worry and stress of healthy eating out of your hands. We do all the planning for you and guide you through some prepping steps to keep you organized. All you have to do is buy the groceries and cook. 
Included in the program:
8 weeks of 5-day menus (with vegetarian options)
Every Monday is Meatless Monday. Put your vegetarian hat on!
Every Wednesday, we include an optional healthy dessert treat. Eat it then, or keep it as your weekend treat! You can thank us later!
Most recipes take 30 minutes or less to prepare, or they can be prepared in advance (hurray for the slow cooker) so you can breathe easier on weeknights.
All recipes are gluten-free, dairy-free and sugarless or low-sugar. We like to keep your inflammation down!
Shopping list
Detailed list of all the foods you will need every week
Simple prep schedule or tips 
To help you stay organized and enjoy great meals.
Email support from our two Registered Holistic Nutritionists, Helen and Lyne.
How does it work?
Every Thursday evening you will receive the next week's 5-day menu, including recipes, grocery list and prep tips via email.
This gives you a few days to review the menu, make modifications to suit your taste, and get organized for the week ahead.
Why a 5-day menu instead of a 7-day menu?
We feel this gives you more flexibility and accounts for dining out or take-out evenings. By keeping it to 5-day, it is more realistic and doable.
When: Ongoing
Fee: $80
Register directly at this link. Feel free to email us for more information.